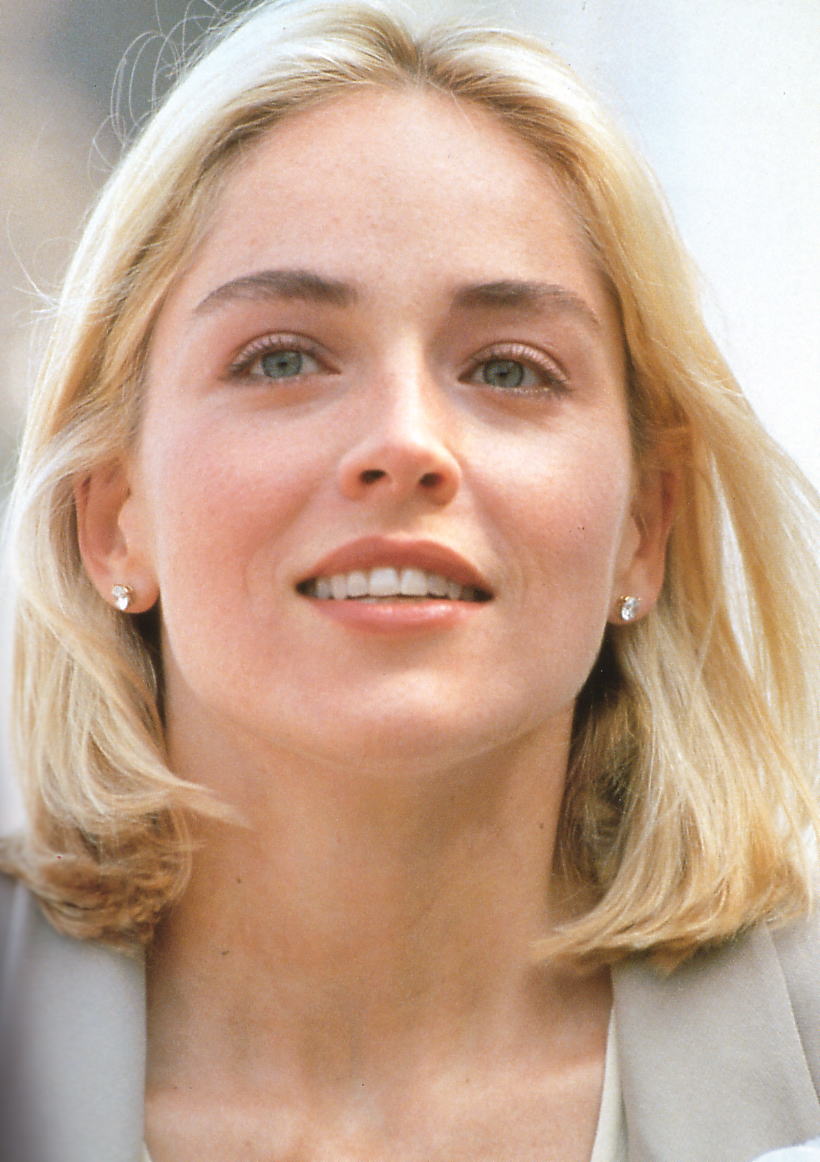 (Photo: Sharon Stone)
Los Angeles—Equality California announced today that it will honor actors Sharon Stone and Conrad Ricamora together with longtime LGBTQ allies and community advocates Laurie Hasencamp and Mike Lurey at its Los Angeles Equality Awards, Saturday, September 16, at the J.W. Marriott at L.A. Live. U.S. Representative Adam Schiff will deliver the keynote address. The evening will be hosted by actress Kirsten Vangsness with comedy from comedienne Dana Goldberg.
Academy Award nominee and Golden Globe winner Sharon Stone will receive this year's Equality Activist Award. Stone has campaigned tirelessly for more than two decades on behalf of the LGBT community and people living with HIV. Last year, following passage of HB 1523 in Mississippi, she cancelled a shoot of the film "The Principal" and moved production out of state. Stone was named global campaign chair for amFAR in 1995 and has helped chair fundraising events for the organization around the world. At a 2014 Cinema Against AIDS event in Cannes, she helped raise $35 million in a single evening. She has received numerous awards for her work, including from amFAR, the National Center for Lesbian Rights, the AIDS Awareness Committee of the Academy of Television Arts and Sciences, the Human Rights Campaign and a Nobel Peace Summit Award given to her by the Nobel Peace Laureates. In addition to her LGBTQ- and HIV-related activities, she has worked with Habitat for Humanity, Angels' Place and Lupus LA, among other organizations.
"Sharon Stone has used her visibility as an actor to become an indefatigable ally of the LGBT community and of people living with HIV," said Rick Zbur, executive director of Equality California. "She has been a powerful force for HIV research and against stigmatization of people living with HIV for more than 20 years. Her work helped support research that has led to the lifesaving HIV treatments available today."
Conrad Ricamora will receive this year's Equality Visibility Award. An openly gay actor, Ricamora plays the openly gay, HIV positive attorney Oliver Hampton on ABC's "How to Get Away with Murder." He also played the role of Lun Tha in the 2015 Broadway revival of "The King and I" and won a Theatre World Award for his portrayal of Ninoy Aquino in "Here Lies Love." Ricamora, the son of a Filipino father and German-Irish American mother, grew up in a small Florida town and came out in college, when he wrote the words "I'm gay" in his journal. He says that honesty is the most important quality an actor can bring to his or her work, something that begins with an actor's personal life. His portrayal of an Asian-American, openly gay, HIV-positive character, while fictionalized, is a reality lived by countless LGBTQ people across the country. By bringing it to the screen, Ricamora affirms and helps those living similar lives to live without fear, and inspires compassion and acceptance among non-LGBTQ viewers.
"Characters like that portrayed by Conrad Ricamora change lives and attitudes," said Zbur. "One evening a week, Ricamora delivers an honest, sympathetic portrayal of an openly gay, HIV-positive, Asian-American man to living rooms across the country. Seeing someone similar to themselves affirms the lives and struggles of LGBTQ people – and encourages understanding and acceptance in non-LGBTQ audiences."
Laurie Hasencamp and Mike Lurey will receive this year's Ally Leadership Award. Hasencamp and Lurey are retired attorneys who spend most of their time on community service work. Lurey spent his career at the law firm of Latham & Watkins, LLP. Hasencamp clerked for Ninth Circuit Judge Warren Ferguson, practiced at Latham & Watkins and Irell & Manella, and was a research director at a start-up legal research company before retiring in 2002. Lurey has served on the Legal Council of the Williams Institute. In addition to acting as treasurer of Equality California, Hasencamp is a current member of the Founders Council and Legal Council of the Williams Institute at UCLA Law School and of the Board of Councilors at USC Law School, and a former chair or co-chair of each. She is a former member of the boards of directors of Lambda Legal, Children Affected by AIDS Foundation, Serra Project, and Women's Legal Clinic and has served as interim executive director of Equality California and the Serra Foundation. She also currently serves on advisory or fundraising councils for LA HLPP, Alliance for Housing and Healing, and Lambda Legal.
"If Laurie and Mike had done a tenth of what they've accomplished for the LGBTQ community, they would be considered among our most steadfast allies," said Zbur. "In fact, the more they helped, the more they saw the daunting challenges ahead for the LGBTQ community – and never balked at tackling them. Their contributions have strengthened the organizations supporting our community and bettered the lives of LGBTQ people in Los Angeles as well as across California and the country."
U.S. Representative Adam Schiff (D-Calif.) is one of the LGBTQ community's strongest allies in Congress and has earned an Equality Score rating of 100 percent from Equality California. As the top Democrat on the House Intelligence Committee, he has helped lead the ongoing investigation into Russian collusion in the 2016 presidential election and has been one of the most vocal opponents of President Trump's attempts to roll back programs helping LGBTQ people, DACA recipients and others.
Each year, Equality California recognizes individuals and organizations who have made an impact on the movement to secure full and lasting equality for LGBT people at its annual Equality Awards — a series of formal events held in San Francisco, San Diego, Palm Springs, Los Angeles, and Sacramento.
This year's Los Angeles Equality Awards will take place from 6:00 P.M.-12:00 A.M. on Saturday, September 16 at the J.W. Marriott at L.A. Live, located at 900 W. Olympic Blvd. in Los Angeles. Individual tickets are $500 and up, with event sponsorships opportunities beginning at $5,000.
The 2016 Equality Awards are sponsored by AT&T, Gilead Sciences, La Crema, PG&E, Prophet, Sempra Energy and Southwest Airlines. For more information about the Equality Awards, visit www.eqcaawards.com. For tickets or sponsorship information, contact Naseam Alavi at naseam@eqca.org or by calling 323-848-9801.