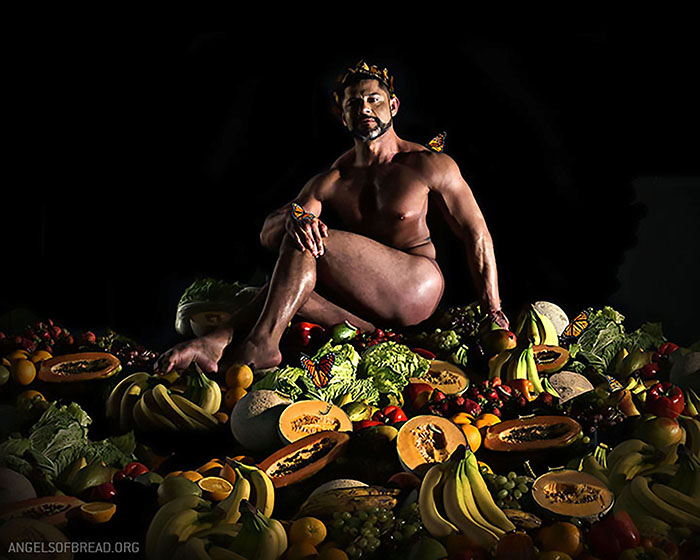 Showcasing the gay latino political and sexual experience through provocative imagery, Leo Herrera helps fuel the resistance against racism and homophobia.
BY VICTOR MELAMED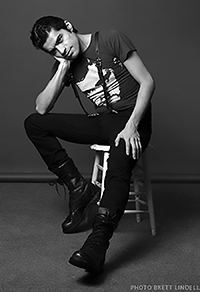 Imagine the "Angels of Bread" is a visual exploration, by artist and activist Leo Herrera, of the experiences of gay Latino men. The exhibit is comprised of eight pieces that explore themes central to the gay Latino experience: HIV, Love, Environmental Racism, Immigration, Labor, Religion and Gay Spaces.
In his own words, Herrera shares the inspiration for this series: "In a time where overt racism and homophobia is not only tolerated, but encouraged, this exhibit is a form of resistance against stereotypes and caricatures, demanding that Latino gay men be seen, respected, and celebrated."
"Imagine the Angels of Bread" is set to debut at the Museum of Photographic Arts in San Diego as a pop up exhibit with the show opening on October 26th and running through November 2nd. The exhibit will then tour the country with a few international shows and exhibit dates and locations will be available on Elevate Revolutionary Art's website at elevaterevolutionaryart.com.
Elevate Revolutionary Art is a nonprofit arts organization based in San Diego whose mission is to "Build power and solidarity by producing art centered on gay men of color and by supporting movements that fight for their lives and dignity."
There is currently an Indiegogo campaign running to raise funds for the printing and framing costs of "Imagine the Angels of Bread." For more information or to support this historic exhibit you can visit angelsofbread.org.