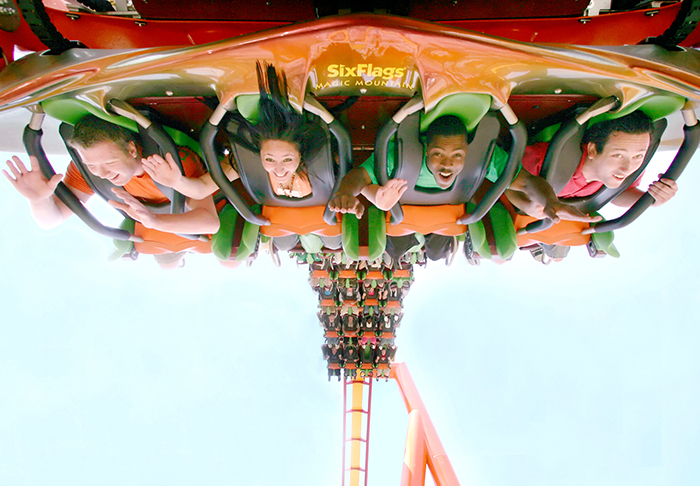 OUT ON THE MOUNTAIN! SEPT. 22! | GO TO: OutOnTheMountain.com/FIGHT
SATURDAY, SEPTEMBER 2
RUSH
Tom of Finland Foundation, 1421 Laveta Ter, Los Angeles, CA. 9pm–2am. Tickets & Info: www.eventbrite.com/e/rush-tickets-35215400210. A play party for men presented by the Los Angeles Band of Brothers. Discover the depths of fraternity. 21+,
WORK HARD, PLAY HARDER 
Eagle LA, 4219 Santa Monica Blvd, Los Angeles, CA 90029. 9pm–2am. BC&B Events celebrates Labor Day Weekend and its time your hard work pays off. Come join your friends at the only social event for popular Instagram community @BearsCubsNBears. No Cover.
 SUNDAY, SEPTEMBER 3
MASTERBEAT HARD LABOR: TRUCK STOP 
The Mayan, 1038 S Hill St, Los Angeles, CA. 9pm–6am. Masterbeat transforms The Mayan into a down and dirty Hard Labor Truck Stop, complete with a basement truck stop cruise area.
SATURDAY, SEPTEMBER 9
MR. CALIFORNIA LEATHER CONTEST 2017 
Bullet Bar, 10522 Burbank Blvd, North Hollywood, CA 91601. 9pm. Come help select the very first Mr. California Leather 2017!
SUNDAY, SEPTEMBER 10
ONYX SOCAL-SOUTHWEST
Eagle LA, 4219 Santa Monica Blvd, Los Angeles, CA. 4pm–8pm. The Men of ONYX SoCal-Southwest celebrate their second anniversary.
SATURDAY, SEPTEMBER 16
THE MR. SISTER LEATHER 2018 CONTEST
Eagle LA, 4219 Santa Monica Blvd, Los Angeles, CA. 8pm–2am. The Los Angeles Sisters of Perpetual Indulgence present: The Mr. Sister Leather 2018 Contest. Do you think you have what it takes to wear the crown and the sash? Contact Novice Sister Cora Upshun for more details at sistercoraupshun@gmail.com!
DILF PRE F LOS ANGELES JOCK/UNDERWEAR PARTY
Los Globos, 3040 W Sunset Blvd, Los Angeles, CA. 9pm–3am. Purchase tickets at: manupp.net. Party with international DJ Jesus Pelayo of Madrid & DJ Max Bruce of of Los Angeles.
COCKSOCK
Bullet Bar, 10522 Burbank Blvd, North Hollywood, CA 91601. 9pm–2am. Time for all you kinky tricks to get bcreative again and wrap up your hot meatstick and low hangers in your boys favorite sock.
EQUALITY AWARDS LOS ANGELES
JW Marriott Los Angeles L.A. Live, 900 W Olympic Blvd., 6pm–11pm. To purchase tickets, visit: secure.eqca.org/page/contribute/losangeles17c4. Entry covers cocktails, sit down plated dinner, dessert and networking with a community focused on protecting and advocating for LBGTQ legislation.
THURSDAY, SEPTEMBER 21
THE OFFICIAL AFTERELLEN LESBIAN CELEBRATION
Revolver Video Bar, 8851 Santa Monica Blvd, West Hollywood, CA 90069. 7:45pm–2am. AfterEllen will be celebrating lesbians in West Hollywood on and wants you to be there! Sponsored by the official media site that's been celebrating lesbians since 2002.
FRIDAY, SEPTEMBER 22
OUT ON THE MOUNTAIN
Six Flags Magic Mountain, 26101 Magic Mountain Pkwy, Valencia, CA. 6pm–1am. Tickets & Info: outonthemountain.com/fight. The annual Six Flags Magic Mountain GLBT Private Party. The party is closed to the general public for this special gay and gay-friendly event (no regular tickets or season passes accepted).
SATURDAY, SEPTEMBER 23
VETERAN STAND DOWN 
The Village at Ed Gould Plaza,1125 N McCadden Pl, Los Angeles, CA 90038. 10am–3pm. You served our country, Now we serve you. Serving all veterans over the age of 50 including our LGBT Veteran community. Access your benefits and resources. Lunch will be provided.
VANGUARD AWARDS—48TH ANNIVERSARY GALA
The Beverly Hilton, 9876 Wilshire Blvd, Beverly Hills, CA 90210. 6pm–11pm. The Los Angeles LGBT Center will recognize WME-IMG co-CEO Ari Emanuel and Valerie Jarrett, former senior advisor to the Obama administration. The honorees will be recognized for their service towards the LGBT community and dedication to creating positive change.
FRIDAY SEPTEMBER 29
TWISTED BEAR—DIRECT FROM LONDON
Eagle LA, 4219 Santa Monica Blvd, Los Angeles, CA 90029. 8pm–2am. With LEONARDO (US), and ROSS JONES (UK), making their debut.