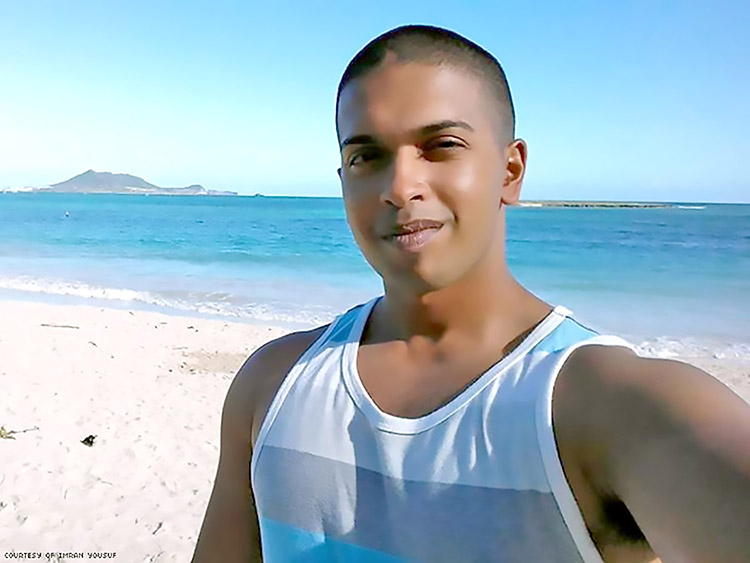 Imran Yousuf's courageous actions in the face of mortal danger saved over 70 lives during the massacre at Pulse.
Marine Corps veteran Imran Yousuf, credited with saving more than 70 people during the June mass shooting at Orlando gay nightclub Pulse, was recognized for his actions at a San Diego gala this past September for the American Military Partner Association.
Yousuf was working as a bouncer at the club during the early hours of June 12; that was when Omar Mateen stormed into Pulse and began shooting. Yousuf quickly noticed a group of trapped patrons, rushed over to them, broke open a door, and allowed dozens to escape. Officials believe that without Yousuf's actions, the casualties of that morning—49 murdered, 53 wounded—would be much higher, reports The Advocate.
The American Military Partner Assocation—the largest organization advocating for LGBT military families—honored Yousuf during its September 17 West Coast gala. Yousuf served as an engineer in the Marines from 2010 to 2016 and was deployed to Afghanistan in 2011.
"Imran represents the best of America and the best of America's military community, as evidenced by his quick and heroic actions amid the chaos and carnage of the tragedy in Orlando," AMPA president Ashley Broadway-Mack said in a statement. "While he humbly may not consider himself a hero, his courageous actions in the face of mortal danger that saved the lives of more than 70 of our LGBT brothers and sisters say otherwise. He is certainly a hero to our community and to all of America, and we are proud to honor Imran with our 2016 Community Hero Award."