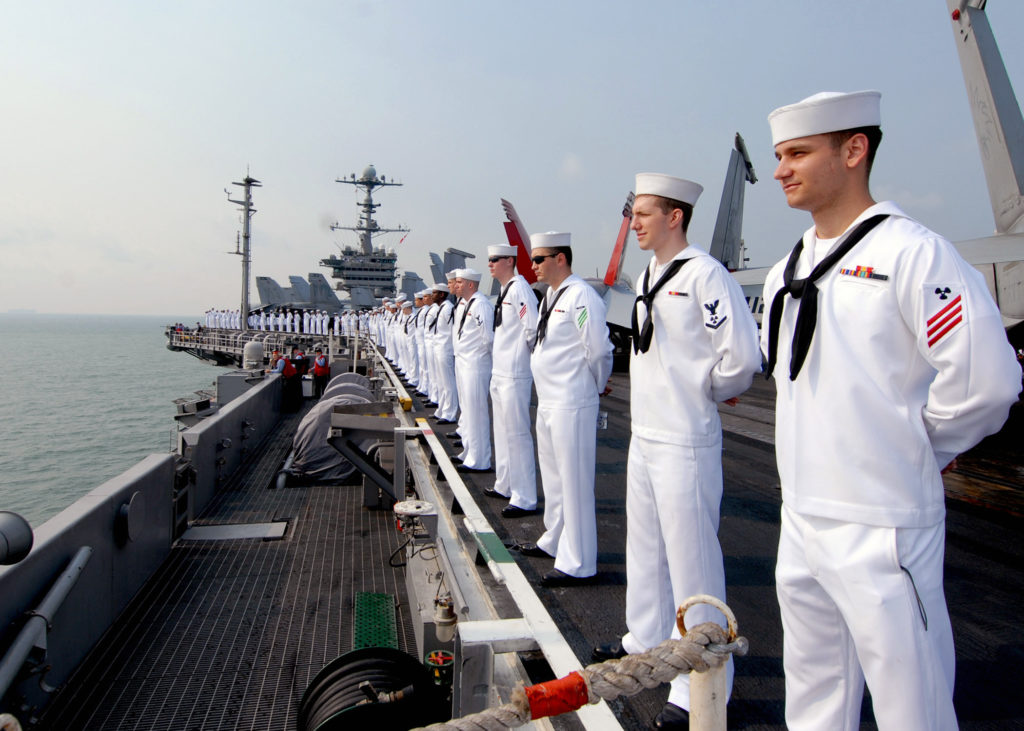 Sailors and Marines discharged from military service because of their sexuality urged to appeal that injustice.
BY VICTOR MELAMED
Navy Department officials are urging the thousands of sailors and Marines forced out of the military because of their sexuality in previous decades to come forward and appeal their discharge—in a step to restore benefits and right a historical wrong, reports Navy Times.
The Board for Correction of Naval Records can overturn a wide range of records, from counseling letters to detachments for cause, but recently they have been putting the word out to veterans who were separated because of the military's "Don't ask, don't tell" policy—and its previous across-the-board ban—that they can have their discharges upgraded and their reenlistment codes or reason codes changed to reflect a post-DADT world.
"If you were discharged under 'Don't ask, don't tell,' come in," Navy Secretary Ray Mabus said in a June 8 speech at a Pentagon event for Lesbian, Gay, Bisexual and Transgender Pride Month.
"The Board of Corrections for Naval Records will take a look at changing that discharge characterization … If you have colleagues that were discharged under that, ask them to come in—if it's under the regulations, get that discharge characterization changed."
Since opening the service to gays and lesbians in 2011, the Navy has granted 123 discharge upgrades out of 413 requests, according to Defense Department data.
Those who have won their cases have restored access to veteran education and health benefits.