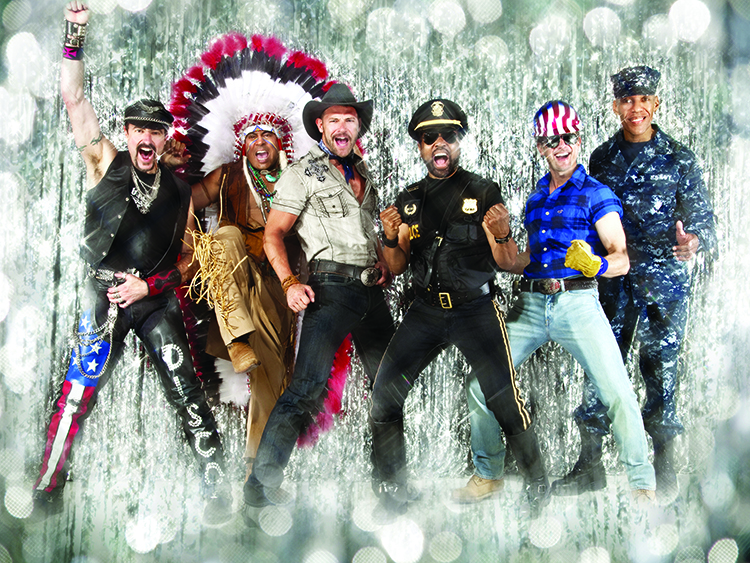 AIDS Assistance Program—Food Samaritans holds its annual gala "Evening Under the Stars."
BY ORLY LYONNE
Each year AIDS Assistance Program—Food Samaritans (AAP) hosts a popular end-of-season gala that helps raise critical funds and honors the people and organizations in the community that allow the organization to accomplish its mission. Called "Evening Under the Stars," the fundraiser will take place this year on April 30, 2016, at 6pm at the O'Donnell Golf Club in Palm Springs and will feature a performance by the world-famous Village People as the evening's primary entertainment.
The non-profit, volunteer-driven AAP distributes hundreds of $100 food vouchers to low-income men, women, and children living with HIV/AIDS. Since its inception in 1991, AAP has distributed more than $7 million in direct client services to more than 1,500 clients. This year, AAP expanded its mission and began accepting applications from people suffering from other chronic illnesses.
AAP also has a close working relationship with Get Tested Coachella Valley, a region-wide public health campaign dedicated to dramatically reducing HIV by making voluntary HIV testing a standard and routine medical practice and ensuring linkage to care.
"Evening Under the Stars" will also honor the contributions of significant community members and organizations.  The 2016 honorees include Senator Barbara Boxer (Jeannette Rockefeller Humanitarian Award), Terri Ketover (Gloria Greene Inspiration Award), Cathy MacNaughton (Herb Lazenby Community Service Award) and Jane Wagner (Joanna Jakway Community Hero Award).  This year, the new Corporate Angel Award will be given to Walgreens.
---
For more info call AIDS Assistance Program at 760-325-8481 or visit aidsassistance.org.