Candis Cayne Hosts "Le Bal" 
Friday, October 23: A One-Night Drag Extravaganza. Starring Raja, Willam Belli, Courtney Act and Other Queens From RuPaul's Drag Race, at The Theatre at Ace Hotel, 929 South Broadway, Los Angeles.
BY PICKLE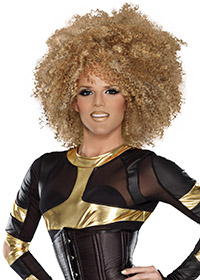 Drag has always been an amazing artform but as it floats (sorry, parades with reckless abandon and wholesale jewelry), into the mainstream we have to consider for a moment that our wig-clad heroes have previously performed mainly in the very specific sphere of gay bars and clubs (with the occasional nod to RuPaul or Patrick Swayze in an updo).
An audience in a gay bar at midnight watching a Drag show "gets it" immediately. It's part of the subculture. Now, however, thanks largely to the success of RuPaul's Drag Race, there are onslaughts of people, gay and straight, all unexposed and excited to explore this new (HA!) creative experience, and Queens suddenly have the task of holding that attention.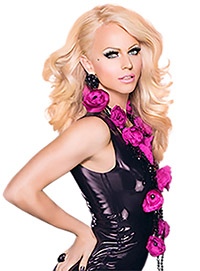 Of course we can't expect the masses to ever fully understand the brilliance of a pouf in a corset mashing his lips to "Lady Marmalade" for a dollar and a free drink, but they're starting to tune in. So it's about bringing the form to a massive platform (shoe) and slaying not only the house, but the world, down. Luckily, there is no shortage of queens capable of doing just that. Which is why we're excited for "Le Bal."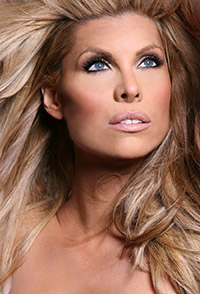 On Friday, October 23rd, Candis Cayne will host the drag extravaganza that pays tribute to sixty years of variety entertainment. Produced by Cesar Hawas and Carly Usdin with Ace Hotel, Le Bal aims to bring the art of drag back to the legitimate stage and introduce new audiences to the counterculture entertainment.
The one night only spectacular will celebrate the evolution of drag by showcasing some of the world's leading entertainers—all of whom have been featured on RuPaul's Drag Race. They include season 3 winner Raja Gemini, season 6 runner-up Courtney Act, and fan favorites Willam Belli, Mariah Balenciaga and Delta Work. International DJ Kim Anh will provide the evening's beats, spinning her unique brand of garage and minimal wave sounds.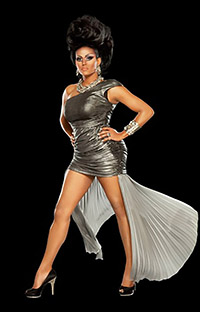 Pickle, your drag whore-espondent from The Fight is so excited for what is (obviously) going to be a night of tucked, painted, high-heeled, throbbing performances like no other on this earth. YES GAWD (pops mouth). I'm literally wet from anticipation.
---
Le Bal takes place Friday, October 23rd at 8pm at The Theatre at Ace Hotel (929 South Broadway, Los Angeles). $20—$40 tickets are available now at the theatre's box office or online at www.acehotel.com/le-bal.