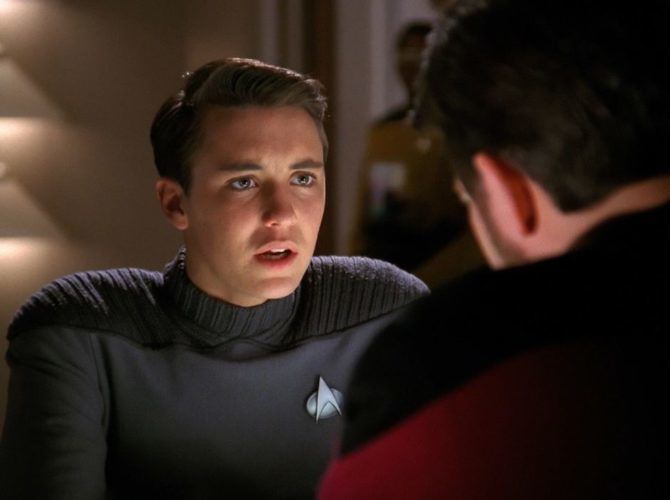 Wil Wheaton has shown his support for Pride month by addressing some fans' reactions to one of his most famous characters. In a post over the weekend, he acknowledged the effect that Wesley Crusher had on some men's youths, and expressed joy at being able to share the character with them, reports Daily Star Trek News.
On his Facebook page, Wheaton wrote, "Over the years, I've met several men who have told me that their childhood crush on Wesley Crusher was a big part of them coming out and living their lives with joy and love and pride. I can not even begin to tell you how much this means to me. I love it so much that I, and some of my work, were there for people (when I didn't even know it was happening) who needed a safe place."
Wheaton went on to wish members of the LGBTQ+ community a happy Pride: "Happy Pride," he wrote, "you lovely and perfect humans. I, and Wesley Crusher, see you, and we absolutely adore you.
READ MORE HERE:
https://www.dailystartreknews.com/read/wil-wheaton-kicks-off-pride-by-acknowledging-wesley-crushers-gay-appeal