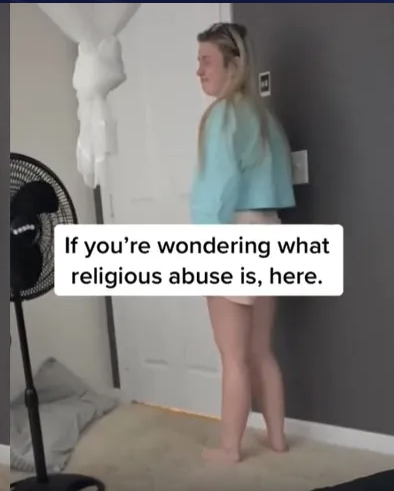 A video of a Christian mother exorcising her gay daughter's room has gone viral, reports LGBTQ Nation.
"If you're wondering what religious abuse is, here," wrote TikToker Selia Brookes, the gay daughter, on the video.
In the video, which has been viewed almost 250,000 times, a woman – presumably Brookes' mother – can be heard denouncing "foul spirits" and "lying spirits" as she touches a bedroom door.
"Satan, I rebuke you, in the name of Jesus, in the name above all names!" she shouts. "Praise you, Jesus!"
WATCH!
Anti-gay Christian mother exorcises the door molding of her daughter's room pic.twitter.com/9J8HuWGJLh

— Marjorie Gaylor Queen (@Tim_Tweeted) May 13, 2021