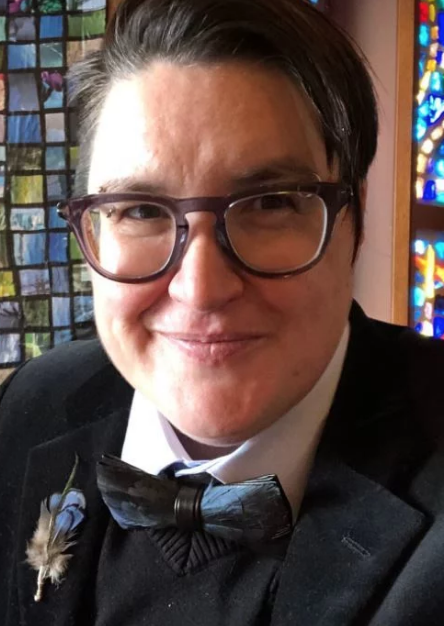 Rev. Megan Rohrer
The Rev. Megan Rohrer has been elected as a bishop in the Evangelical Lutheran Church in America, becoming the first openly transgender person in the U.S. to do so in a major Christian denomination, reports NPR.
Rohrer will serve as bishop of the Sacramento-based Sierra Pacific synod, which encompasses close to 200 congregations in Central and Northern California and northern Nevada.
"I am humbled and honored, and aware that this call is bigger than me," Rohrer said in a speech after the ballots were counted.
READ MORE HERE:
https://www.npr.org/2021/05/09/995271758/megan-rohrer-elected-as-1st-openly-transgender-bishop-in-u-s-lutheran-church