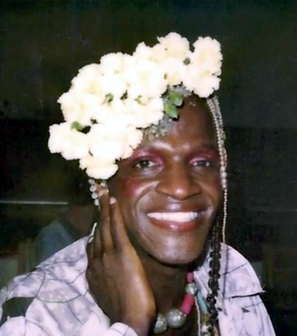 Marsha P. Johnson, one of the prominent figures in the Stonewall uprising of 1969.
New York City officials have been accused of ignoring a proposal for a Black Trans Lives Matter mural outside the historic Stonewall Inn.
The mural, which would depict trans and rainbow flags, was proposed by the non-profit Black Trans Nation and backed by out gay state senator Brad Hoylman and state assembly members Dan Quart and Catalina Cruz.
In January, the politicians wrote to the Department of Transportation's (DOT) borough commissioner, Ed Pincar, describing the mural as a tool to recognise the trans, gender non-conforming and non-binary community.
Months later, DOT officials have yet to respond.
According to Black Trans Nation it's not the first time the DOT has blocked the mural: last year they also refused to green light the project for reasons that were not made clear.
"They don't support our humanity," the group's founder TS Candii told Gay City News. 
READ MORE HERE: