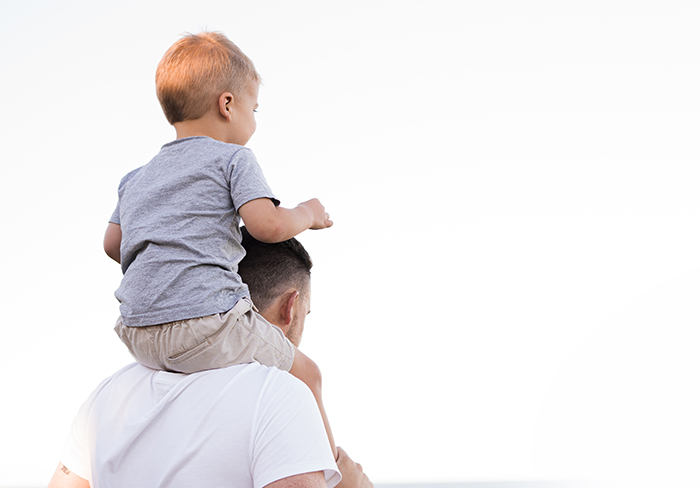 Ready for a Baby? Here's Your LGBTQ Guide to Parenthood
BY DR. DAN KASER, RMA NORTHERN CALIFORNIA
No matter what your situation, a family is within reach.   
---
"As a fertility doctor, the process is something that I talk to patients about every day. However it wasn't until my husband Dana and I went through the egg donation and surrogacy process as patients ourselves that I fully appreciated how miraculous this gift truly is."
---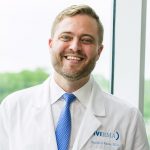 With remarkable medical and technological advancements in fertility care over the last decade, it is easier than ever for LGBTQ couples and individuals to start or grow their family safely, successfully and with the support they need.
As a fertility doctor, the process is something that I talk to patients about every day. However it wasn't until my husband Dana and I went through the egg donation and surrogacy process as patients ourselves that I fully appreciated how miraculous this gift truly is.
My husband and I have known for a long while we'd need fertility help to start our family, and last year, we finally did—thanks to the indescribable gifts of two women thousands of miles apart. The 7 pound 4 oz result is our loving son Finn, born this January to two wide-eyed dads. We were at his birth, and there was not a dry eye in the hospital that day. He has quickly become the love of our lives and is new inspiration to help other members of our community to start their families, too.
I have that opportunity to help others find their path to parenthood, whatever it looks like, as a fertility doctor with RMA Northern California and the practice's Director of Third Party Reproduction. In this role I was familiar with the process needed for Dana and me to start our family. But most members of our community who come to me aren't so sure exactly how to start. So here's a quick guide to family-building for our community—because knowledge is power.
Options for Gay Men
If you're a gay male couple, you can have biological children through the use of a donor egg and gestational surrogate. Through In Vitro Fertilization (IVF), sperm is joined with egg to create embryos, one of which will be transferred into the uterus of a gestational surrogate to carry to term. Because it's only possible to use sperm from one partner to fertilize each egg, some gay couples choose to split the process. In this case, half of the eggs are fertilized using one man's sperm, and the other half are fertilized using the second man's sperm, giving the couple the chance to have children related to each partner and to each other. Please note that the egg donor and the surrogate cannot be the same person.
Options for Lesbian Women
Lesbian couples need the help of a sperm donor to conceive. In the case of Intrauterine Insemination (IUI), donor sperm is inserted into a woman's uterus at the time of ovulation in hopes of achieving pregnancy. In this case, only that woman can get pregnant and carry to term. In the case of IVF, either woman can carry the pregnancy. During IVF, a woman's ovaries are stimulated to produce as many follicles (containing tiny eggs) as possible in that cycle. After a retrieval procedure, those eggs are fertilized with donor sperm, and a resulting embryo can be transferred into the uterus of either female partner. This gives both women the chance to share in the process.
Options for Transgender Couples
Trans individuals have several treatment options pre- and post-transition, which vary depending on assigned gender at birth and whether there are sperm and/or eggs present. Patients can preserve their fertility through egg or sperm freezing prior to their medical transition (if they choose to transition at all) in order to have biological children in the future through IVF. Once the patient is ready to have children, the frozen egg or sperm will be thawed and paired with partner or donor egg or sperm. Depending on what each patient is comfortable with, embryos will be transferred into the patient's or gestational surrogate's uterus to carry the pregnancy.
Single LGBTQ Individuals
Not having a partner doesn't mean you can't start your family. Cis-women will need donor sperm and either IUI or IVF to conceive, cis-men will need an egg donor and gestational surrogate to have a baby, and trans individuals could need all three, depending on the situation. The good news is—there are options!
How RMA Can Help
I'm proud to say that RMA has been providing best-in-class fertility care to LGBTQ patients since its inception 20 years ago. In fact, we are recognized by Family Equality, the nation's premier advocacy organization for LGBTQ family building, as an LGBTQ-friendly practice through their 'Open Door' certification.
From our flagship center in New Jersey, to our clinics in Philadelphia, to our three offices in California—in addition to San Francisco and Palo Alto, we also have RMA Southern California in Los Angeles—our doctors are compassionate, respectful and really good at what they do. Not only have we helped bring 40,000 babies into the world since 1999, we are the biggest investor of IVF research in the U.S. Why does that matter? The research helps my patients get what they came for—a baby.
I can vouch first-hand—as a doctor and patient here—that RMA provides LGBTQ care in a safe and inclusive environment. We listen before we talk, we look for ways to say 'yes' before 'no,' and we take your journey personally. You can even text us if you want proof.
We are also here to help you navigate this complex journey. From the financial and emotional investment to the legal contracts and agencies often involved in LGBTQ family-building, we know it's a lot—and we have resources and people who can help. RMA doctors, nurses, and staff are dedicated to helping you develop a customized treatment plan to meet your needs, on your timeline, your way.
Our approach to patient care is simple—in everything we do, the needs of the patient come first. I want patients to know that I'm here to listen, I've experienced this treatment firsthand and I want to help them achieve results—their success is the most important thing to me. No matter who you are, if you want to start a family, we can help.
---
RMA is proud to serve the LGBTQ community in three locations across California. To schedule a consultation, please visit www.rmanetwork.com or contact the office nearest you.
San Francisco, CA
150 Spear St., Suite 500
San Francisco, California 94105
Phone: 415-603-6999
Palo Alto, CA
1900 University Ave., Suite 101
East Palo Alto, California 94303
Phone: 650-618-6070
Los Angeles, CA
11500 W Olympic Blvd. Suite 150
Los Angeles, California 90064
Phone: 424-293-8841