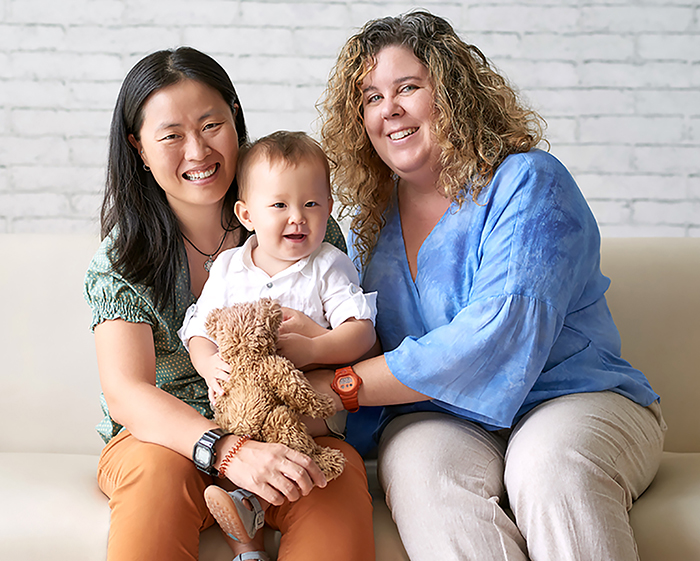 Southern California Reproductive Center (SCRC): New fertility treatments that lead to impressive fertility success rates. 
With over 25 years of experience, Southern California Reproductive Center (SCRC) has introduced and perfected new fertility treatments that lead to impressive fertility success rates. 
Their treatments include sperm donation, insemination (IUI), in vitro fertilization (IVF) for lesbian couples and egg donation and gestational surrogacy for gay couples. SCRC believes that "everyone should experience the gift of parenthood."
HOW IT WORKS
First, all patients will have an initial consultation with their physician to review their medical history, perform diagnostic testing, and discuss financial options. All diagnostic testing and treatment is done at SCRC's facility. Once testing is complete, your medical team will develop a protocol and treatment can begin. SCRC works with only the most discreet and highly reputable agencies that provide careful screening and uphold strict criteria for egg and sperm donation, surrogates and gestational carriers. This ensures highest medical safety and protects couples from potential legal complications.
LESBIAN COUPLES
SCRC is committed to helping lesbian couples who desire their own biological children. Success depends on many factors and prior to treatment a work up should be performed to evaluate the likelihood of conception. In order to maximize the success of conceiving we need to select the optimal treatment for each patient.
For lesbian couples, one partner may choose to donate the egg and the other partner will carry the pregnancy. In order to accomplish this, in vitro fertilization is necessary, as the partner donating the egg would be stimulated with hormones and have her eggs harvested and fertilized and then transferred into her partner's uterus to carry the pregnancy. However, if one partner is providing the eggs and carrying the pregnancy, in vitro fertilization is not necessary.
Instead insemination can be performed and sperm used to fertilize the eggs can be from a friend, relative or anonymous donor through a sperm bank.
GAY COUPLES
Thanks to advances in reproductive technology, there are now options for gay men who wish to become parents and have a child that is biologically related. Gay couples who want to have children will need an egg donor, who provides the eggs, as well as a surrogate, who will carry the pregnancy. The partner wishing to use his sperm will undergo a semen analysis to test motility, volume, concentration and morphology of the sperm. The couple will select an egg donor with one of our reputable egg donor agencies. Family members can also be used, if medically appropriate. Once the couple has identified both a gestational carrier and the egg donor, one or both male partners will provide sperm samples to be used in the insemination of the donated eggs.
Their egg donor program meets the highest level of professional standards and discretion based on criteria set forth by the American Society for Reproductive Medicine.
---
For more information visit www.scrcivf.com/lgbt-families/ or call SCRC at (866) 312-0771.