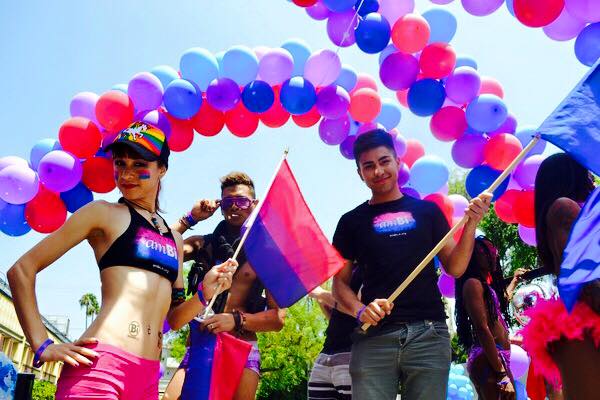 The City of West Hollywood will join with the Human Rights Campaign LA and the amBi bisexual social community to host the second annual WeHo Bi Pride Celebration on Saturday, September 21, 2019 from 1:30 p.m. to 9 p.m. at West Hollywood Park and Auditorium, located at 647 N. San Vicente Boulevard. The WeHo Bi Pride Celebration is free and open to the public.
While other cities have issued proclamations or participated in activities surrounding Bisexual Visibility Day, the WeHo Bi Pride Celebration is believed to be the first city-sponsored bisexual pride event in the nation. Programming will begin with a community festival at 1:30 p.m. followed by food and activities from 2 p.m. to 4 p.m. and live performances and a City proclamation from 4 p.m. to 5 p.m. Then, there will be a March for Bi-Visibility from 5 p.m. to 6 p.m.; the WeHo Bi Pride Celebration will finish with the Glow Party from 6 p.m. to 9 p.m.
For up-to-date news and events, follow the City of West Hollywood on social media @WeHoCity and sign up for news updates at www.weho.org/email.