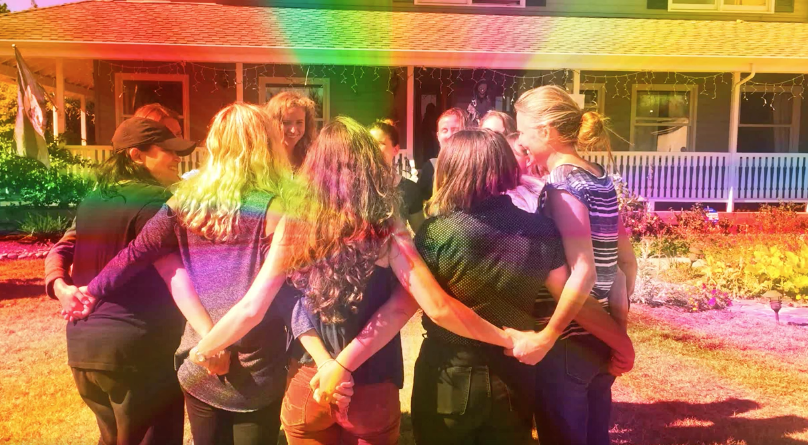 The Lotus Collaborative is a holistic health and recovery center specializing in eating, weight, exercise, and nutrition concerns including anorexia, bulimia, binge eating, orthorexia, and compulsive exercising.  
BY MICAH HAMMOND, LPCC, DIRECTOR OF TRAINING & PROGRAM DEVELOPMENT AT THE LOTUS COLLABORATIVE
At The Lotus Collaborative (TLC), we provide three levels of care for people recovering from eating disorders. 
Outpatient Therapy is the level of care people are most familiar with and typically includes once weekly individual or group therapy.  Intensive Outpatient Program (IOP) is a step up in support and includes individual therapy, group therapy, recovery skills groups and meal support for 3 hours a day, at least 3 days a week.  This can help clients in creating new routines and skill-sets for their recovery. Partial Hospitalization Program (PHP), also known as day treatment, offers clients 6 hours of structure a day to stabilize behaviors, gain traction in recovery, gain insight around motivation to recover, and develop useful coping skills.  TLC also offers free outpatient groups on Sundays for community members in recovery and their supporters. 
All of our programs at TLC are open to all genders and sexual orientations. We believe that all people deserve quality care that is tailored to their individual needs. We have been consistently working with members of the LGBTQ+ community to train our staff, improve our policies and facilities, provide training to other professionals, and address heteronormative and cis-normative biases that are systemic and problematic in eating disorder treatment. We are passionate about making these changes because we see the growing need of affirmative care for the LGBTQ+ community.
A study published in Journal of Adolescent Health by Diemer et al (2015) found that transgender students were 4.62x more likely to have an eating disorder diagnosis than the reference group of cisgender heterosexual women and confirmed that lesbian, gay and bisexual students were also at higher risk, though less than the transgender students (1). Articles by trans folks such as Jameson Hampton (2) and Sam Dylan Finch (3) give voice to the statistics and highlight the need for more awareness of the likelihood of developing disordered eating as a response to the harmful messages gender diverse people receive about their bodies.
Perhaps in response to the higher risk, daily minority stress, and lack of visibility within the eating disorder recovery community, the LGBTQ+ clients at TLC are incredibly brave, deeply insightful, and role model what it means to untangle negative societal messages from their core sense of self. Activism is almost required in challenging the beliefs about body shapes and sizes that we encounter every day and the queer community knows how to lean on one another as activists and leaders. They know how to accept one another, exactly as they are, and this is a source of strength and hope in recovery.
If you are struggling with disordered eating or negative body image that is impacting your physical and mental health, we want you to know that you deserve help. Sometimes asking for support and believing you deserve to take up space is the most radical form of self-acceptance.
For more info call: 415-931-3731 or visit: www.thelotuscollaborative.com.