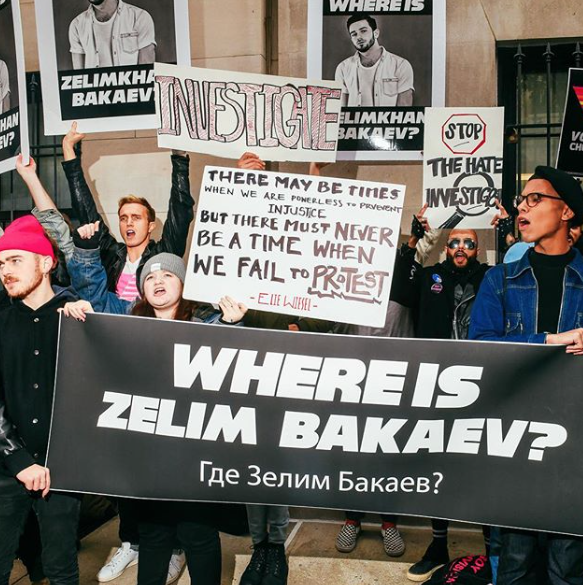 LGBTQ activists are demanding justice for Zelim Bakaev one year after the gay singer went missing in Chechnya, reports Into.
Mourners gathered in front of the historic Stonewall Inn in NYC on Wednesday for a candlelight vigil marking the first anniversary of his tragic disappearance. Bakaev was last seen in the Chechen capital of Grozny on August 8, 2017, where reports claim the 27-year-old was pulled into an automobile while en route to his sister's wedding.
New York City activists were joined by others in Amsterdam, Chicago, and Omaha, where LGBTQ community groups held similar demonstrations lobbying for Bakaev's return. Chechen leader Ramzan Kadyrov has continued to deny his regime's involvement in the alleged kidnapping, saying that Bakaev was likely murdered by members of his own family in an honor killing.
READ MORE HERE:
https://www.intomore.com/impact/a-gay-russian-singer-disappeared-one-year-ago-in-chechnya-these-activists-want-answers