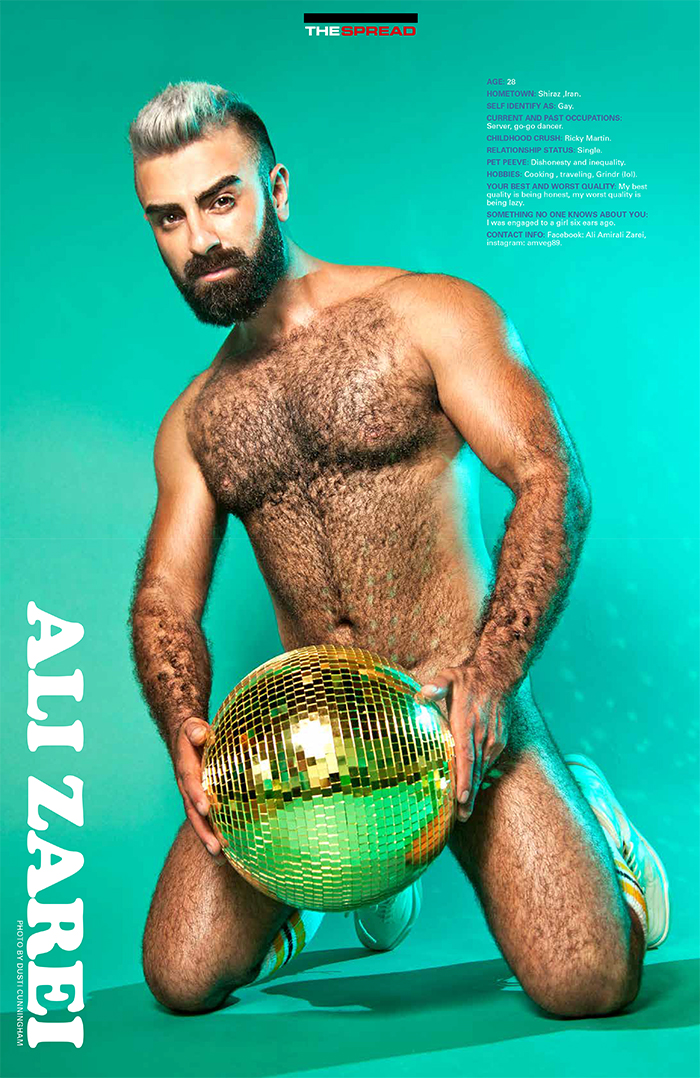 ALI ZAREI
PHOTO BY DUSTI CUNNINGHAM
AGE: 28
HOMETOWN: Shiraz ,Iran.
SELF IDENTIFY AS: Gay.
CURRENT AND PAST OCCUPATIONS: Server, go-go dancer.
CHILDHOOD CRUSH: Ricky Martin.
RELATIONSHIP STATUS: Single.
PET PEEVE: Dishonesty and inequality.
HOBBIES: Cooking , traveling, Grindr (lol).
YOUR BEST AND WORST QUALITY: My best quality is being honest, my worst quality is being lazy.
SOMETHING NO ONE KNOWS ABOUT YOU: I was engaged to a girl six ears ago.
Contact info: Facebook: Ali Amirali Zarei, instagram: amveg89.