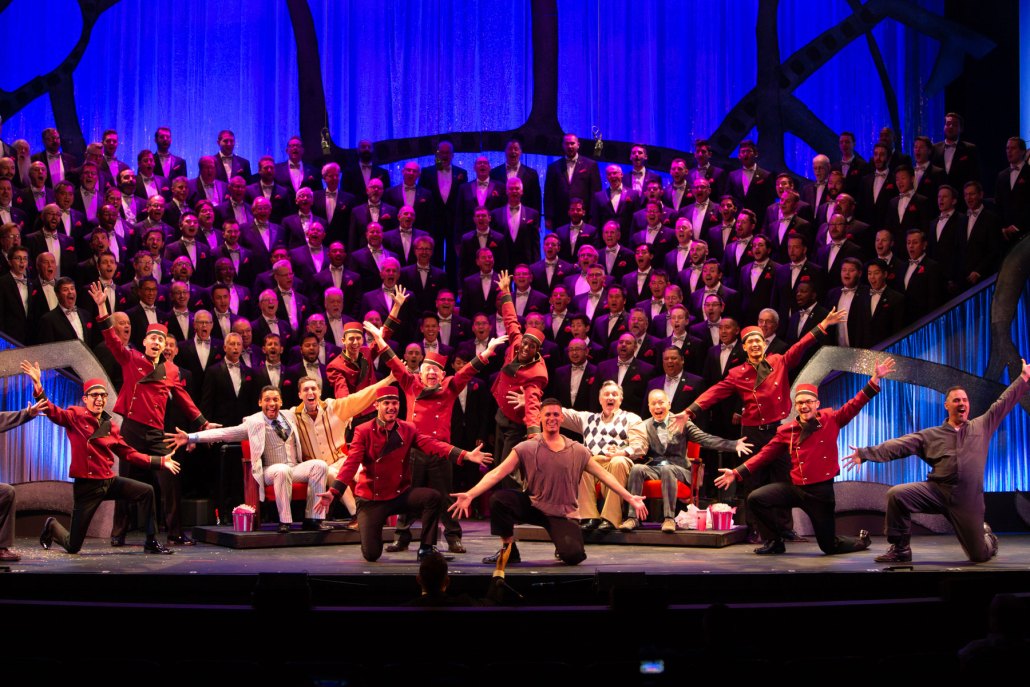 (GMCLA. Photo by Gregory Zabilski)
An afternoon concert by the Gay Men's Chorus of Los Angeles was abruptly canceled Saturday and hundreds of people were forced to evacuate after a bomb threat at the historic Alex Theatre in Glendale, reports Los Angeles Times.
The 2 p.m. event had just gotten underway with a special guest appearance by actor Leslie Jordan, of the popular TV show Will & Grace, when an announcement was made about the threat, said Jonathan Weedman, executive director of the Gay Men's Chorus.
Glendale police then evacuated the theater, packed with about 600 people, he said. Brand Boulevard, between Wilson and California avenues, was shut down out of caution, reports Los Angeles Times.
"The good news is that everybody is safe," Weedman said.
The theatre was cleared by police at 4:30 p.m. and the Gay Men's Chorus went forward with an 8 p.m. concert. A 2 p.m. concert is also scheduled for today – Sunday.
READ MORE HERE:
http://www.latimes.com/local/lanow/la-me-ln-concert-cancelled-20180623-story.html