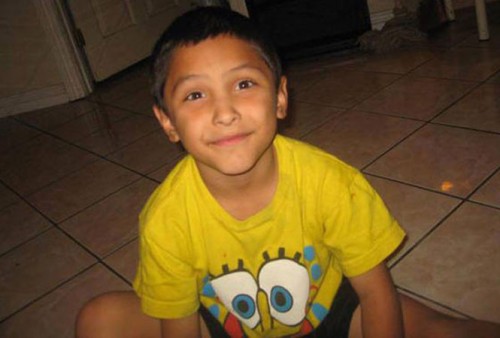 (Photo: Gabriel Fernandez)
A judge sentenced a California mother to life in prison Thursday and gave her boyfriend the death penalty in the "beyond animalistic" killing of the woman's 8-year-old son, who prosecutors say was punished because the couple believed he was gay, reports The Associated Press.
Los Angeles County Superior Court Judge George Lomeli told the couple that he hopes they wake up in the middle of the night and think of the injuries they inflicted on 8-year-old Gabriel Fernandez of Palmdale.
"I can only wish … that it tortures you," the judge said.
Gabriel was repeatedly beaten, starved, tied up, locked in a cabinet, shot with a BB gun and once had his teeth knocked out with a bat, the judge said.
The boy also had a fractured skull, broken ribs and burns across his body.
READ MORE HERE:
https://www.vcstar.com/story/news/nation/2018/06/07/prosecutors-say-he-tortured-killed-8-year-old-gabriel-fernandez/683703002/