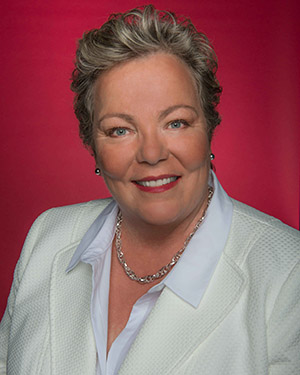 (Photo: Los Angeles LGBT Center CEO Lorri L. Jean)
The Los Angeles LGBT Center announced today that they will be add a special contingent to their marching group at L.A. Pride today, Sunday, March 10, in the aftermath of the Masterpiece Cakeshop decision. The group will be highlighting the 31 states where discrimination against LGBT people is still legal.
Twenty nine (29) states still do not have non-discrimination laws that protect sexual orientation and gender identity for employment, housing, and public accommodations, which include anywhere a person is when they are not at home, work, or school, including retail stores, restaurants, parks, hotels, doctors' offices, and banks. Protections in New Hampshire and Wisconsin do not include gender identity.
"This case—and now this decision—has confused many well-intentioned people who ask, 'Why didn't this couple just go somewhere else to get their cake?' It is critical to understand that, at its heart, this case is not about buying a wedding cake any more than the sit-ins at lunch counters during the Civil Rights movement were about getting a hamburger and a Coke," said Los Angeles LGBT Center CEO Lorri L. Jean. "The extremists who are driving the anti-LGBT movement in this country and around the world are trying to drive a truck through laws that protect the LGBT community from discrimination by gutting them with religious exemptions of unprecedented breadth. Fighting these efforts will be an ongoing battle that will require not only vigilance, but education, to ensure that gains the LGBT community has made in recent years are not reversed on the spurious grounds of religious freedom."
Read the Center's full statement on the Masterpiece decision at
bit.ly/2xR39MD