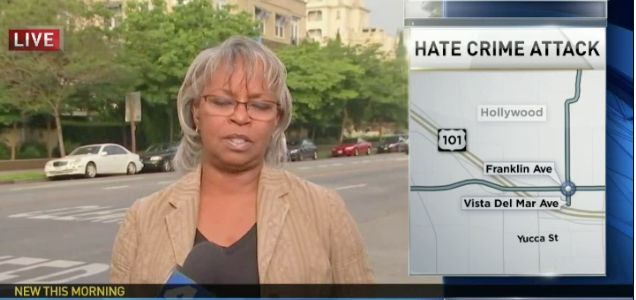 A transgender woman was stabbed early Thursday in Hollywood in what police are investigating as a hate crime, reports NBC Los Angeles.
The victim was walking alone and talking on a cell phone when she was stabbed twice in the right arm and once in the left, police said. She was treated at the scene of the crime, which occurred around 2 a.m. near Franklin Avenue and the 101 Freeway entrance ramp.
No arrests have been reported.
The woman told police the man was wearing a dark brown jacket and made a threatening remark before the assault. A more detailed description of the attacker was not immediately available.
REEAD MORE HERE:
https://www.nbclosangeles.com/news/local/Stabbing-Hate-Crime-Attack-Transgender-Woman-Hollywood-485556531.html