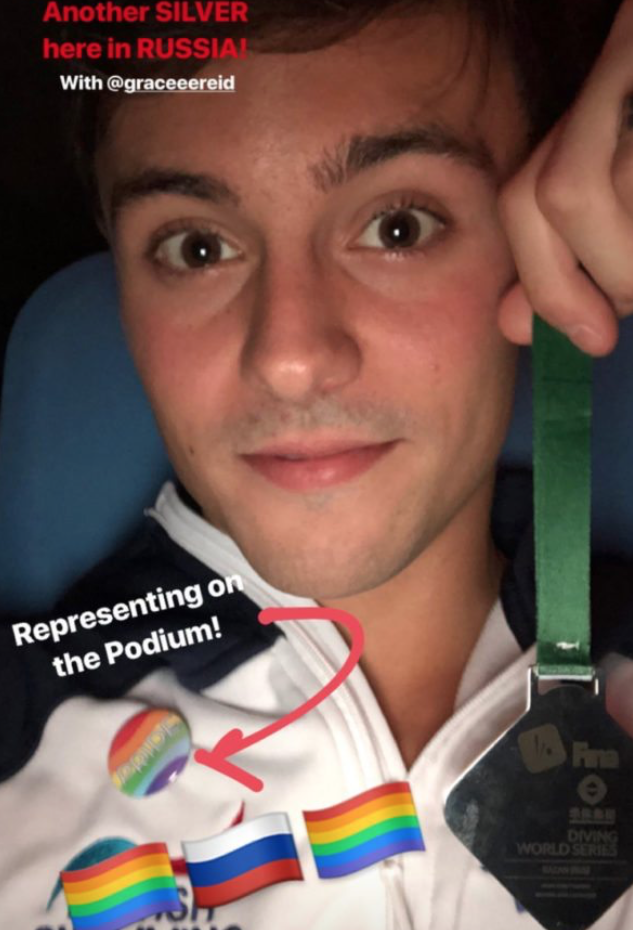 Tom Daley wore a Pride badge to accept a medal at a competition in Russia, defying the country's harsh stance on LGBT rights, reports UK's Pink News.
On Sunday, Daley won silver in the Diving World Series with his partner Grace Reid, marking their fourth successive silver medal in the event.
In his Instagram story, the 23-year-old Brit showed off the bold rainbow-coloured accessory he had worn on the podium: a large badge on his lapel with the word "Pride" written on it.
READ MORE HERE:
https://www.pinknews.co.uk/2018/05/07/tom-daley-wore-a-pride-badge-on-the-podium-after-winning-a-medal-in-russia/?utm_source=feedburner&utm_medium=feed&utm_campaign=Feed%3A+Pinknews+%28Pink+News%29