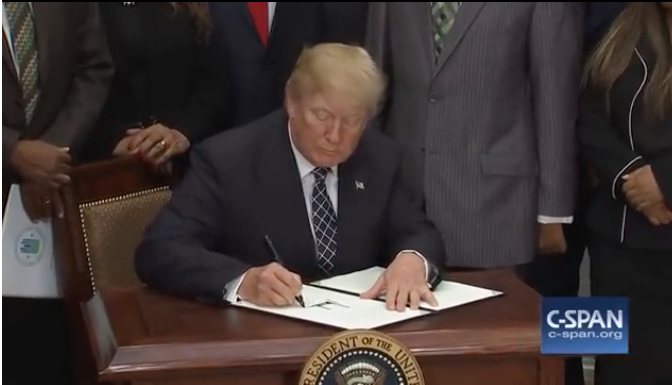 ---
After bizzarely offering his "congratulations" to the late Martin Luther King Jr. at the White House on Friday, President Donald Trump was asked for the first time by reporters to explain why he referred to Haiti and some African nations as "shithole countries," during talks about immigration a day earlier, reports The Intercept.
"Mr. President, will you give an apology for the statement yesterday?" Trump was asked by April Ryan, Washington bureau chief for American Urban Radio, as he turned to leave the ceremony honoring the civil rights leader. When Trump ignored the question, a second reporter asked, "Did you use the word 'shithole' to refer to African nations?"
Ryan then cut to the point, asking Trump the question that should be repeated every day from now until the end of his term: "Mr. President, are you a racist?"
When Trump again ignored the question, Ryan repeated it — a fact lost on anyone who followed the event on the live video stream on the White House web site, since it abruptly cut out at that point, though C-SPAN continued to broadcast the event.
WATCH: