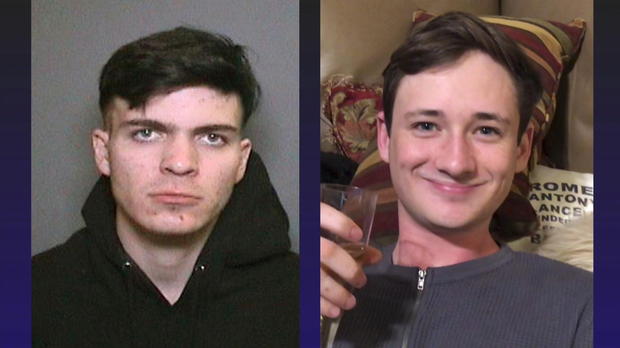 Photo: Samuel Woodward (left) and Blaze Bernstein (right)
A 20-year-old Southern California man is charged with murder in the stabbing death of a former high school classmate. Nineteen-year-old Ivy League student Blaze Bernstein was reportedly stabbed more than 20 times. His body was found in a park earlier this month, one week after he disappeared, reports CBS News.
Samuel Lincoln Woodward allegedly stabbed 19-year-old Bernstein the night of Jan. 2. The body was discovered a week later in a shallow grave on the edge of a Lake Forest park, a short distance from the Bernstein home.
Bernstein and Woodward had attended the Orange County School of the Arts in Santa Ana together. Bernstein, a pre-med sophomore at the prestigious University of Pennsylvania, was on winter break when he went missing.
Woodward told authorities he met with Bernstein that night to "catch up." According to the 16-page affidavit, Woodward told investigators that Bernstein kissed him on the lips while the two were sitting in a parked car outside the Hobby Lobby in Lake Forest, reports Santa Cruz Sentinel.
Investigators have not ruled out the possibly that the case is a hate crime.
READ MORE HERE:
http://www.santacruzsentinel.com/article/NE/20180118/NEWS/180119709