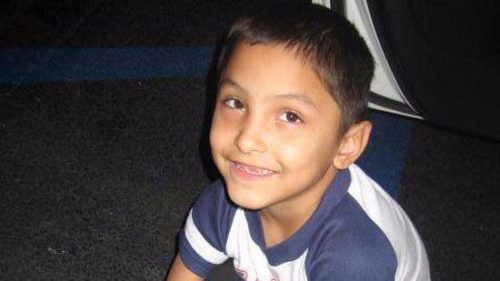 (Photo: Gabriel Fernandez, RIP)
A jury in Southern California has recommended the death penalty to a man who was convicted of killing an 8-year-old Palmdale boy for being gay.
Isauro Aguirre was found guilty of first degree murder in the death of his girlfriend Pearl Sinthia Fernandez's son Gabriel Fernandez, reports LGBTQ Nation. The boy was found in May, 2013, with a cracked skull, broken ribs, and burns, and died days after being hospitalized.
During closing arguments in the penalty phase of the trial, District Attorney Jonathan Hatami told the jury, "No human with a heart and soul could do that to an innocent little boy."
Read more here:
https://www.lgbtqnation.com/2017/12/death-penalty-man-killed-8-year-old-thought-gay/