Happy Long Beach Pride
Come to THE FIGHT booth at LB Pride to win a free prize courtesy of "World 8." 
BY JOSEPH ARELLANO
Alrighty everyone. It is here upon us…the celebration of Long Beach Pride. We are here, we are us, and we keep fighting for the people who can't. For those of us who are still silent and filled with sorrow, WE stand united with you. The LGBT boys and girls who don't have a voice or are terrified around the world. World 8 takes great pride in the community and with it I am taking this page and discussing something aside from new game releases. The need for worlds that are not our own to exist.The need for artistic and individual expression, which to me, is the utmost importance.
Why are they important you say? Well, where do I begin…
1) They are like steroids for your brain. According to the Huffington Post a group of of German researchers found that video games help with focus, brain stimulation, and motor skills.
2) They help kids read better. Studies have shown that kids who play video games have increased focus and they are able to read faster and accurately. Oh, and did I mention, they help increase intention spans? Yeah, they do.
3) Finally—the big revelation. People have their own demons and problems. Straight, gay, lesbian, transgender, etc, we all wish we can get anger or frustration out. Maybe release some catharsis from a bad day in general. In 2012, New Zealand researchers found that video games could, in fact, help kids cope with emotional stress to that of having one on one therapy sessions. I am not saying video games are the cure for mental illness, but they sure can help in aiding children.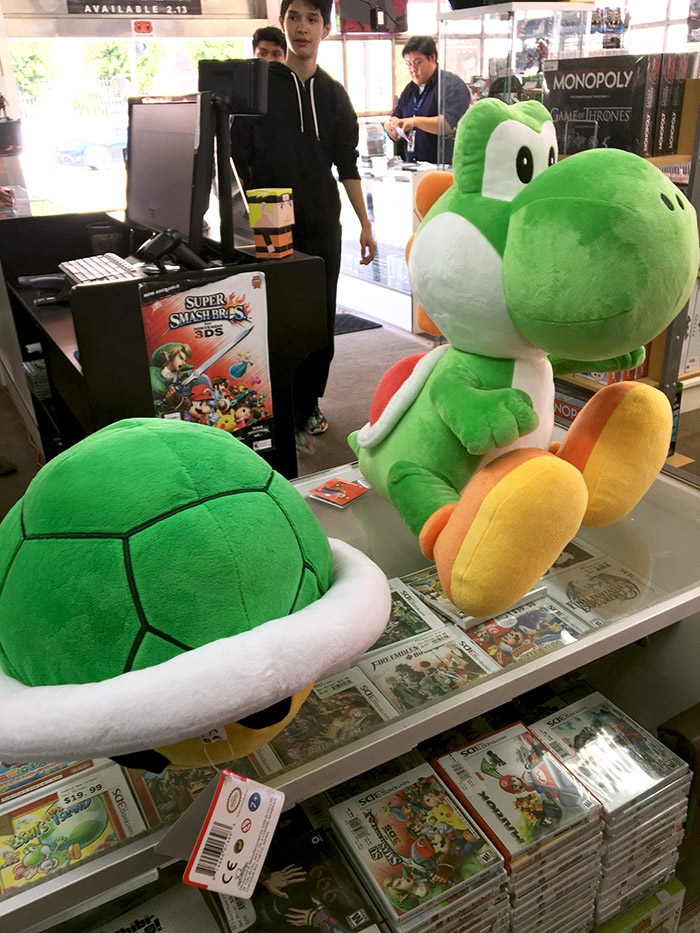 When we dive into our own worlds filled with kings, knights, explorers, monsters, fairies, and treasure, our need to experience a time without bullying, name-calling, or shaming, is crucial for our own personal healing. Our rejuvenation. Video games along with the arts, provide this gateway. Some may say that video games are not artistic. Some may say they are waste of time. My opinion stands completely opposite. I believe video games are the next wave in the entertainment industry. Providing experiences more so that compared to big budget films, video games offer an escape through a focused, adventurous journey with characters from all walks of life.
According to Mental Health America and Human Rights only 37% of LGBT youth report being happy, while 67% of non-LGBT youth say they are happy. However, over 80% of LGBT youth believe they will be happy eventually, with nearly half believing that they will need to move away from their current town to find happiness. This evidence tells us that we need to make better strides in accepting the LGBT youth and provide them a safe place to live.
Human Rights says that gay teens in U.S. schools are often subjected to such intense bullying that they're unable to receive an adequate education. LGBT youth identified bullying problems as the second most important problem in their lives, after non-accepting families, compared to non-LGBT youth identifying classes/exams/grades. That's why we need to keep providing areas of freedom. I know video games are a just a fraction, but it is a damn good place to start.
We show it's support and join in the fight for the LGBT community. We stand with you and we believe that everyone should be treated with kindness and equality. So go out and help our brothers and sisters. Our future. Make them feel safe, loved, and wanted. Let people have a right to express themselves as they are. And so. For this month we are offering a drawing for … Wait for it ….
LONG BEACH PRIDE. Grin. May these plushes comfort whoever wins at the festival.
Attend, have fun, spread love.
---
Of course, all these titles are available at WORLD 8. So take a drive and see the lovely crew and they will help you with your video game needs. World 8 is located at 1057 S Vermont Ave, Los Angeles, CA 90006.
---
THIS PAGE IS SPONSORED BY