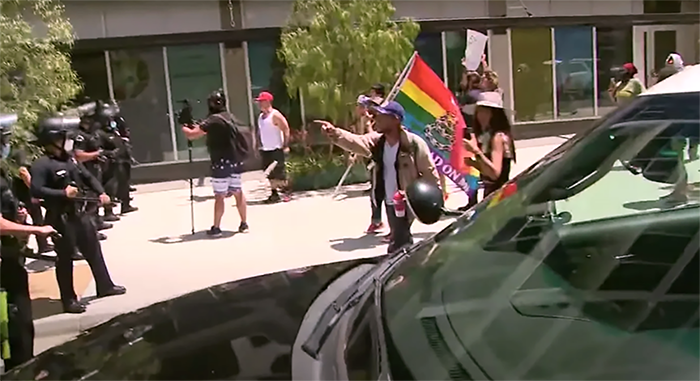 Los Angeles police on Saturday declared an unlawful assembly after a protest of a local area spa over its acceptance of transgender customers turned violent, reports Newsweek.
Police ordered the area around the business, Wi Spa, to be cleared and said that anyone remaining would be arrested.
Alleged members of the far-right Proud Boys extremist group were said to have arrived at the scene prior to the violence escalating, according to witnesses.
Photos and videos posted in a Twitter thread by the account Left Coast Right Watch show armed officers clashing with protesters, including the use of batons and, allegedly, riot munitions. Police can also be seen attempting to form a defensive perimeter.
READ MORE HERE:
https://www.newsweek.com/los-angeles-police-declare-unlawful-assembly-proud-boys-protest-wi-spas-transgender-policy-1610751