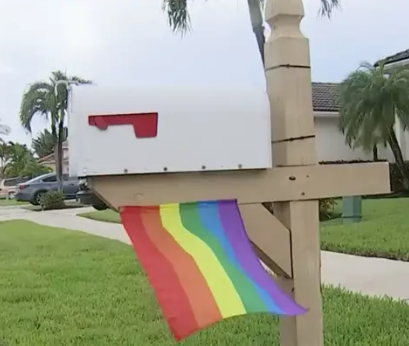 A gay couple have had a fine issued to them after flying a Pride flag on their letterbox, reports LADbible.
Bob Plominski and Mike Ferarri hung the flag outside their home in the city of Oakland Park in Florida on 1 June, wanting to honour Pride Month.
But the couple's rainbow flag drew the wrong kind of attention when locals told them to remove it by 15 June, or they could have a $50 daily fine.