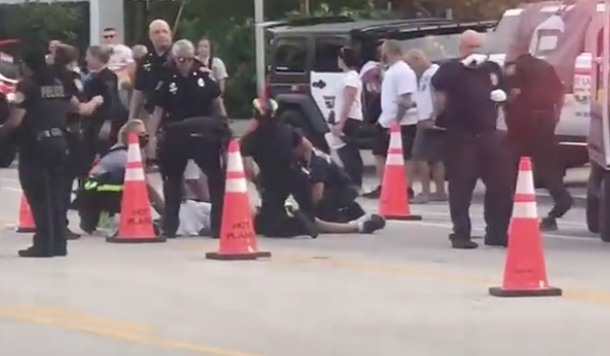 Screengrab
One man was killed and another injured when they were run over by a pickup truck as the Stonewall Pride parade in Wilton Manors, Florida was just getting started around 7 p.m. Saturday night, reports Local 10 News.
The white pickup truck was lined up with other floats when it hit the gas and ran over two men standing by to take part in the parade on Wilton Drive near 16th Street, as Local 10 News reporter Christian De La Rosa witnessed.
Police took the man who was driving the truck into custody. It is not clear if the crash was intentional.
READ MORE HERE:
https://www.local10.com/news/local/2021/06/19/2-people-hit-by-truck-at-pride-parade-in-wilton-manors/