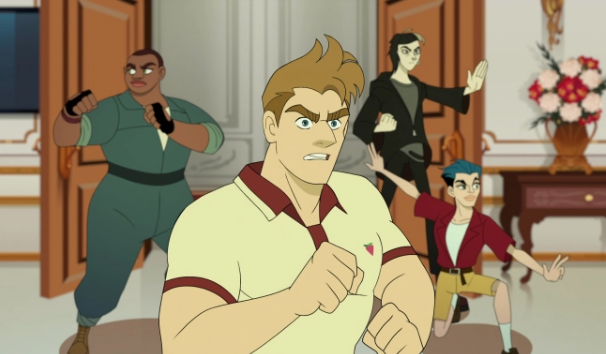 Gary Cole, David Harbour, Patti Harrison, Laurie Metcalf, Matt Rogers, Wanda Sykes and creator/executive producer Gabe Liedman will join Sean Hayes in the voice cast of Q-Force, Netflix's animated gay-spy comedy from Hayes and Todd Milliner's Hazy Mills, Mike Schur's Fremulon, Brooklyn Nine-Nine's Liedman and Universal TV, reports Deadline.
Q-Force centers on Steve Maryweather, aka Agent Mary, was once the Golden Boy of the American Intelligence Agency — until he came out as gay. Unable to fire him, the agency sent him off to West Hollywood to disappear into obscurity. Instead, he assembled a misfit squad of LGBTQ+ geniuses — expert mechanic Deb (Sykes), master of drag and disguise Twink (Rogers) and hacker Stat (Harrison) — and together, they're Q-Force.
The 10-episode series will premiere September 2. 
WATCH THE TRAILER: