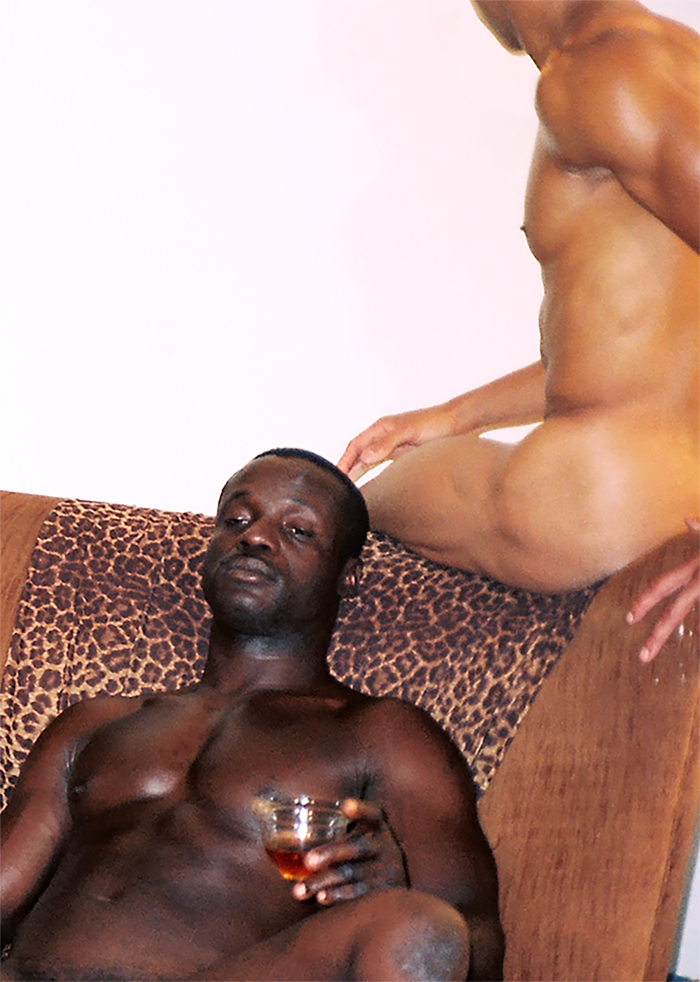 MONDAYS, WEDNESDAYS, FRIDAYS
TRANSACTION 1PM–3PM
Trans Wellness Center. For more info: (323) 993-2900 or visit: www.mytranswellness.org. A social support group for transgender women at any stage of gender transition, many participants are in a marginal or transitional living situation. Facilitated by Friends Community Center. 
EVERY TUESDAY
BLUSH 2PM–4PM
Trans Wellness Center. For more info: (323) 993-2900 or visit: www.mytranswellness.org. A sex-positive youth program facilitated by staff from Children's Hospital Los Angeles, focusing on HIV/STI prevention and education, harm reduction, and discussing best practices for personal wellness. 
SELF DEFENSE CLASS 7PM–9PM
Trans Wellness Center. For more info: (323) 993-2900 or visit: www.mytranswellness.org. All trans/queer self-defense class taught by a Trans Woman and former National Judo Champion, Ryka Aoki. FREE.
EVERY WEDNESDAY
JEST IMPROV CLASSES 7PM–9PM
Community Resource Center, 2471 Portela Road, Suite 100, Ventura, CA. Looking for a fun and safe environment to play? Join Diversity Collective at Jest Improv for their introductory improv classes, every Wednesday.
EVERY FRIDAY
FREEDOM FRIDAYS 11AM–6PM
Trans Wellness Center. For more info: (323) 993-2900 or visit: www.mytranswellness.org. Drop-in clinic for name and gender marker change, also financial coaching and employment resources, as well as referrals for other legal issues. Presented by the TEEP Program of the Los Angeles LGBT Center's Legal Department.
THROUGH JUNE 18
"BRUCE LABRUCE DEATH"
Info & Appointment: www.tomoffinland.org/events/bruce-labruce-death/. This show is the manifestation of Bruce LaBruce's past 20 years from his film production stills and live performances. With over 100 prints of are on view online and available for purchase. This exhibition will be live and the gallery installation will be on view in Hollywood. 
THURSDAY, MAY 13
QUEER CULTURE CLUB / CATCHING UP WITH NATALIA VIGIL 7PM–7:30PM
GLBT Historical Society Museum, 4127 18th St, San Francisco, CA. GLBT Historical Society executive director, Terry Beswick will interview queer Xicana writer and multimedia curator Natalia Vigil, who recently assumed the position of executive director of the Queer Cultural Center.
SATURDAY, MAY 15
DRESSED TO KILL: FASHION & BEAUTY THROUGH HISTORY AT THE MET MUSEUM 11AM–12:15PM
Tickets: https://www.eventbrite.com/e/dressed-to-kill-fashion-beauty-through-history-at-the-met-museum-tickets-147181165829. Learn how fashion and beauty standards have changed through history on this tour of the Met, from Ancient Rome to the Belle Epoque! Can't make the live event? Buy a ticket for the recording and watch the event in your own time.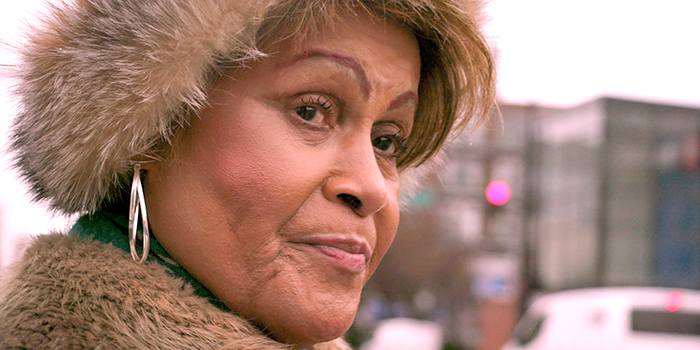 MAMA GLORIA: THE STORY OF LEGENDARY TRANS ACTIVIST, GLORIA ALLEN 2PM–4PM
Tickets: https://www.safeschoolsdc.org/event/mama-gloria-the-story-of-legendary-trans-activist-gloria-allen. Mama Gloria is a feature documentary about Gloria Allen, a trailblazing 74 years old Black transgender activist. This is a Special Fundraiser for Safe Schools Desert Cities organized by Unitarian Universalist Church of the Desert and the Coachella Valley LGBTQ Community. This is an ONLINE event. Luchina Fisher and Mama Gloria lead a discussion following the film. Tickets $10.
THURSDAY, MAY 20
USFCA: BREAKING BREAD AND THE BINARY 11:45AM–12:45PM
Online—University Ministry. Zoom Link: Email qmmunityusfca@gmail.com. Join USFCA on a self discovery journey to explore the intersectionality between our different spiritual traditions and our LGBTQIA+ identities.
SATURDAY, MAY 22
SPRING REVIVAL 3PM–8PM
Register: https://www.eventbrite.com/e/spring-revival-tickets-152134156357. Come on Come all, we invite you to AMAAD's "Spring Revival" events to reconnect with current, past and future participants of the community. Food, Music and special raffles you don't want to miss.
MONDAY, MAY 24
ONLINE: QUEER JOY AND RESILIENCE 5:30PM–7:30PM
East Bay Meditation Center, 285 17th St, Oakland, CA. An online class series with Jessy Zapanta and JD Doyle. A Three Part series focusing on cultivating joy as a source of resilience and resistance. 
WEDNESDAY, JUNE 2
THE LEGEND OF GEORGIA MCBRIDE 
330 E Seaside Way, Long Beach, CA 90802. Tickets & Info: https://ictlongbeach.org/ How can an Elvis impersonator become a winning drag queen in the Florida Panhandle? With an empty bank account and pregnant wife, Casey's going to have to answer that question fast in this music-filled comedy about finding your true voice. Runs through June 22.
WAYBACK WEDS! DINE W DIVAS 7PM-10PM
Hamburger Mary's Long Beach, 330 Pine Ave, Long Beach, CA. Outdoor dining on Mary's huge new expanded Parklet. All social distance and health guidelines are in full effect. Divas serve it up at 8pm on the Parklet.
THURSDAY, JUNE 10
WOMENTECH LOS ANGELES—CONNECT ONLINE
Tickets & Info: https://www.eventbrite.com/e/womentech-los-angeles-connect-online-employer-tickets-tickets-137440715881 Diversity hiring events connecting women in tech with top companies focusing on software engineering, product management, UX & design roles.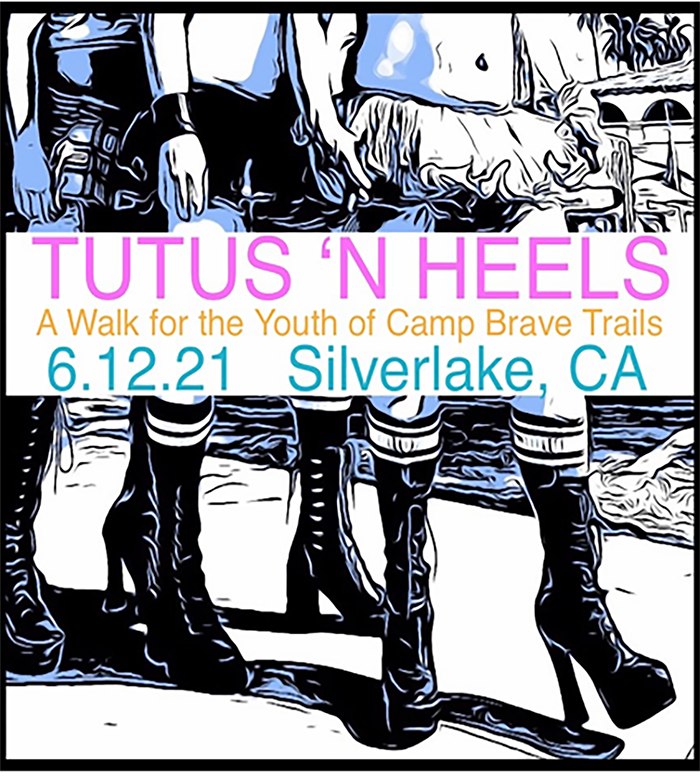 SATURDAY, JUNE 12
TUTUS 'N HEELS—A WALK FOR THE LGBTQ YOUTH OF CAMP BRAVE TRAILS
For tickets, registration, and event Information go to: www.tutusandheels.org. Eagle LA Mr Leather Colton Stenke and Payasos-LA present this is a fun short mile walk in high heels and tutus in Silverlake,  bringing together a large swath of the LGBTQ community. The route includes the iconic Akbar on Sunset Blvd, the world famous Eagle LA Bar on Santa Monica Blvd, and it ends with a celebration lot party at Rough Trade Gear on Sunset Blvd.