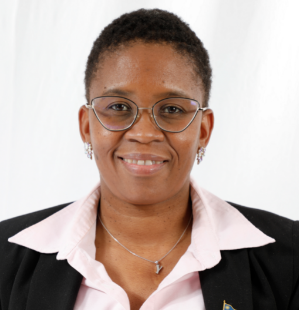 Justice Minister Yvonne Dausab
Namibia could soon scrap a colonial-era law that criminalises gay sex between men, the justice minister said on Friday, calling the legislation "outdated and discriminatory," reports Reuters.
The law is rarely enforced in the Southern African country and is among several dozen laws that the government will consider abolishing following recommendations by a reform commission.
"The LGBTQI community are human beings and we must not allow them being excluded from the bouquet of rights enunciated in our constitution," Justice Minister Yvonne Dausab told the Thomson Reuters Foundation.
"This sodomy law is outdated and discriminatory … All Namibians should enjoy life, dignity, liberty and the pursuit of happiness," she said, adding that the cabinet was expected to discuss the recommendations at its next meeting.
READ MORE HERE:
https://www.reuters.com/article/us-namibia-lgbt-lawmaking/namibia-considers-scrapping-colonial-era-gay-sex-ban-idUSKCN2D920V?rpc=401&