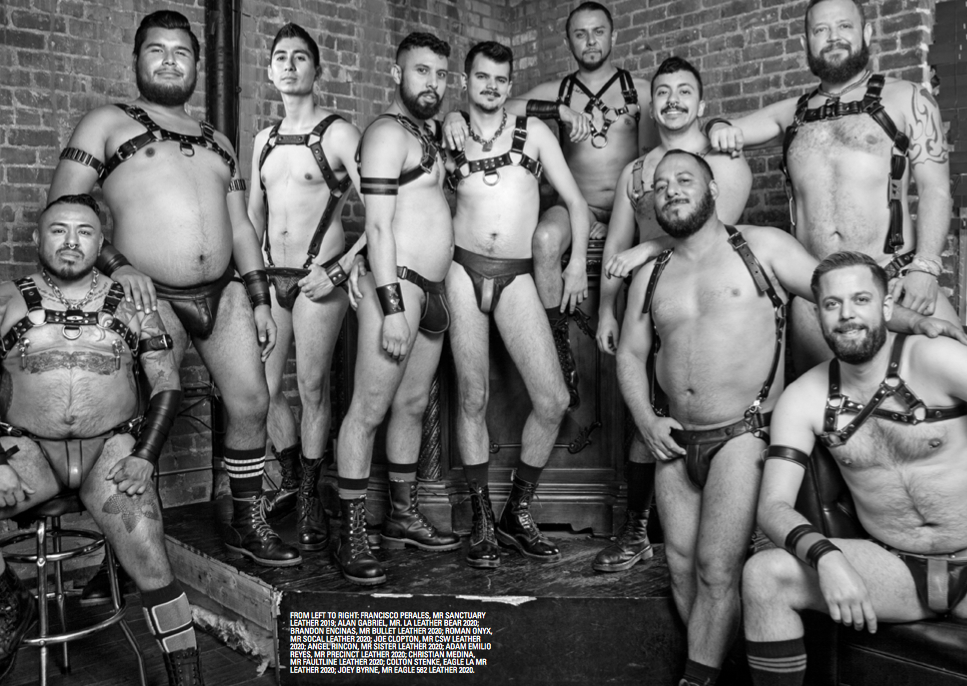 LALP Contestants. Photo By Dusti Cunningham
The Los Angeles Leather Coalition is pleased to announce the long awaited Los Angeles Leather Pride 2022: Dark Angel! The scheduled dates of the event are March 20-27, 2022.
They have an exciting week of events planned, including warm-up parties, socials, etc. all leading up to Dark Angel: The Mr. Los Angeles Leather Contest and Legion Dance and Off-Sunset.
"We are looking forward to finally being able to gather together with all of you to celebrate our love for leather, kink, and each other," says L.A. Leather Pride Committee Chairman Gabriel Green.
For more info visit: www.losangelesleatherpride.com.
 MEET THE CONTESTANTS HERE (Producer: Logan DeBorde. Editor: Steven Schmidt):