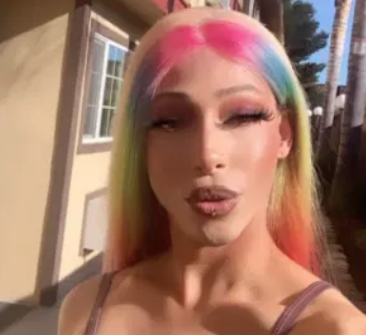 Natalia Smüt. RIP
A transgender woman who was killed last week in Milpitas was honored Saturday by friends and LGBTQ rights advocates at San Jose City Hall, reports SF Gate.
Friends said Natalia Smüt, 24, a transgender woman and drag artist from San Jose was known for her motivating and creative spirit, captivating performances and her love for advocacy.
Milpitas police arrested Elijah Cruz Segura, 22, of Union City in connection to her killing.
Smüt was the 16th victim this year of anti-transgender violence in the U.S.
READ MORE HERE:
https://www.sfgate.com/news/bayarea/article/Vigil-For-Murdered-Transgender-Woman-Held-Saturday-16127004.php