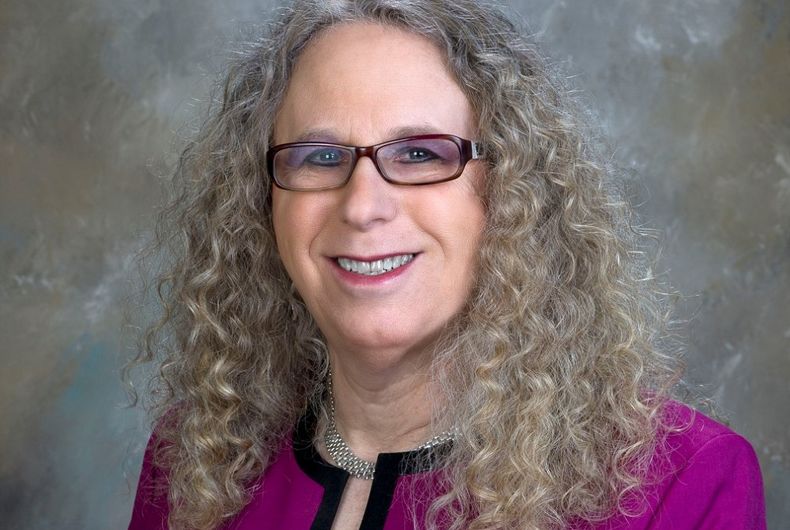 (Photo: Dr. Rachel Levine)
President-elect Joe Biden announced that he will be appointing Pennsylvania Surgeon General Dr. Rachel Levine to the position of the assistant secretary for health at the Department of Health and Human Services (HHS) in his upcoming administration, reports LGBTQ Nation.
Levine could be the first out transgender person appointed to a federal position and approved by the U.S. Senate.
"Dr. Rachel Levine will bring the steady leadership and essential expertise we need to get people through this pandemic — no matter their zip code, race, religion, sexual orientation, gender identity, or disability — and meet the public health needs of our country in this critical moment and beyond," Biden said in a statement. "She is a historic and deeply qualified choice to help lead our administration's health efforts."
If both are confirmed, Levine will serve under California's attorney general Xavier Becerra, who has been nominated to the position of secretary of HHS.
READ MORE HERE:
https://www.lgbtqnation.com/2021/01/joe-biden-picks-transgender-woman-assistant-health-secretary/?utm_source=LGBTQ+Nation+Subscribers&utm_campaign=046e4b3c5c-20210119_LGBTQ_Nation_Daily_Brief&utm_medium=email&utm_term=0_c4eab596bd-046e4b3c5c-430297749