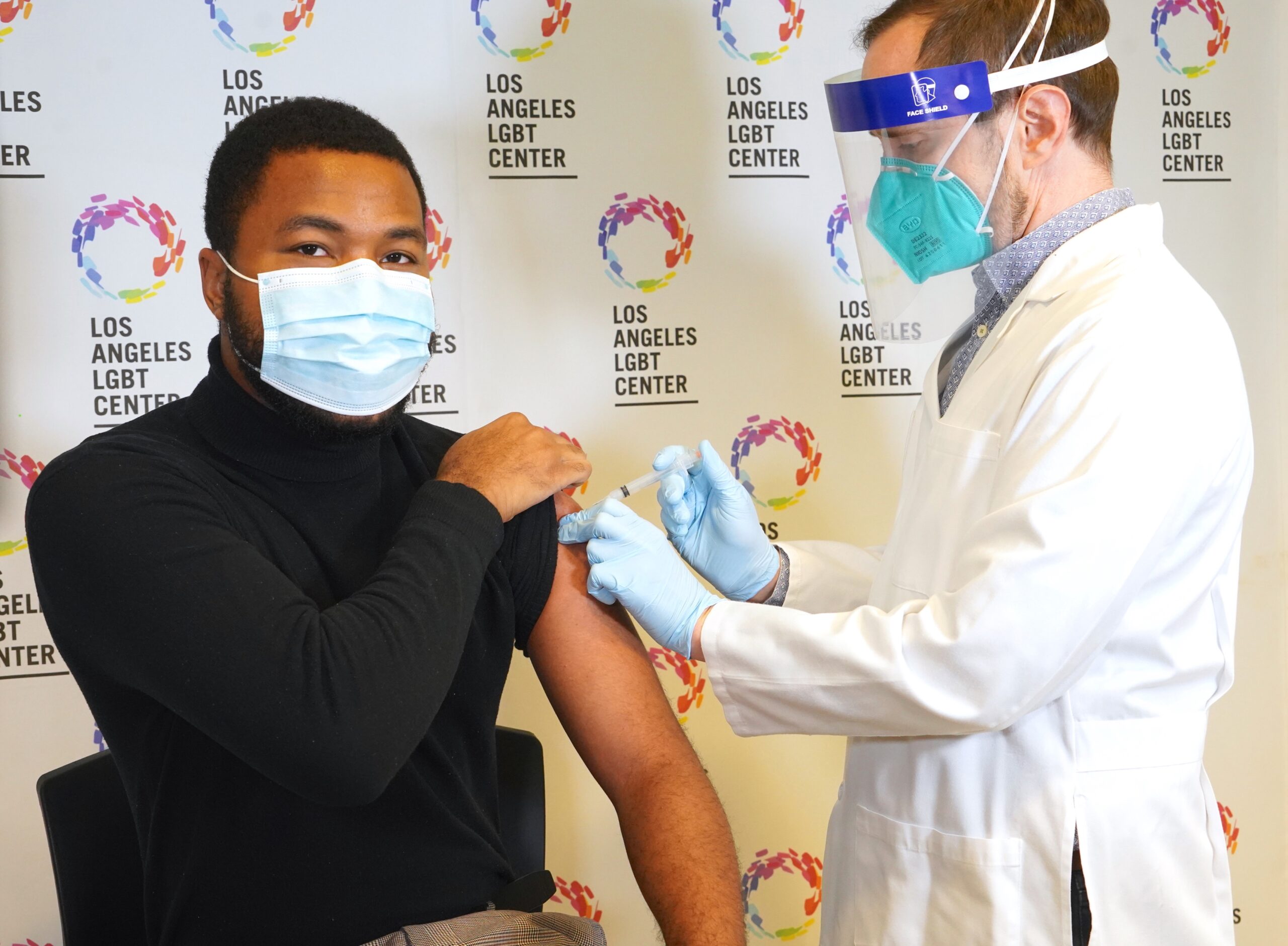 The Los Angeles LGBT Center began to administer the first batch of the Moderna COVID-19 vaccine yesterday to its frontline workers, including Health Services staff members and the Security and Facilities workers who support the Center's various health care sites.

The Center followed the requirements from the Los Angeles Department of Public Health in administering vaccine to frontline health care workers during Phase 1 of the vaccine rollout in Los Angeles. The Center received 400 total vaccine doses in this first batch and will continue to follow all requirements for future dissemination of vaccines.

"This is a momentous day—a pivotal time for us to help combat the deadly surge of COVID-19 cases in Los Angeles and beyond. Since the pandemic began, our dedicated frontline workers helped to keep our Center open for those in our community who rely on us. This vaccine will help us in that fight," said Center Health Services Co-Director Dr. Ward Carpenter. "I strongly encourage everyone to educate themselves and consider taking the vaccine—when given the opportunity—because it is the only way to defeat this highly-contagious virus, to save lives, and to bring normalcy and joy back to our lives."

The Center—the world's largest provider of programs and services to LGBTQ people—secured refrigeration units required to effectively store the vaccine and was approved earlier this month to serve as a vaccine distribution site.
WATCH THE FIRST VACCINE BEING ADMINISTERED: