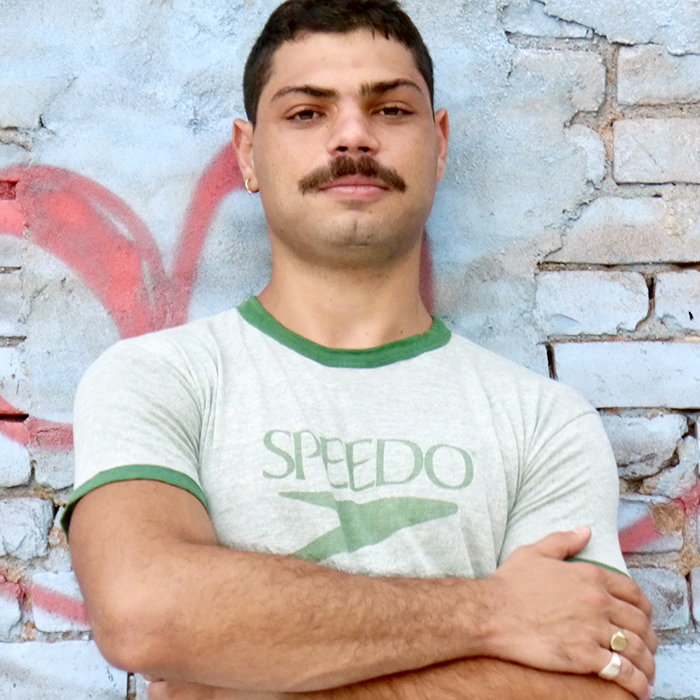 One man's quest to document unknown and untold stories about LGBTQ liberation and civil rights
BY MARK ARIEL
The QueerCore Podcast, hosted by August Bernadicou, elucidates radical, LGBTQ activists' histories. It is a spotlight on the catalysts who fought in the front-lines, in the back-lines and in the trenches of civil rights. The QueerCore Podcast is an opportunity for them to tell their stories in their own words. 
August Bernadicou is a 26-year-old interviewer and archivist for unknown and untold stories about LGBTQ liberation and civil rights. In 2008, when August was 14 years old, he started recording interviews with LGBTQ activists from the 1950s through the AIDS Crisis. To date, August has conducted over 500 interviews. In 2019, August founded the LGBTQ History Project. In 2020, he launched the QueerCore Podcast.
The QueerCore Podcast is a celebration of Bernadicou's interviews featuring both archival and new recordings.
In an interview with THE FIGHT Bernadicou talks about documenting our community, interviews that shaped his trajectory and utilizing "the knowledge of yesterday to be combative tomorrow."
You started interviewing activists when you were 14 years old. What make you want to pursue that—at such a young age?
Growing up, while I was fortunate compared to most of the world, I felt isolated and cut off. To find myself, I found others. I realized that there were other communities out there–underground communities that very few knew about, and, if they did know about them, they had forgotten they existed. Everything of substance that endures starts underground before it surfaces and shapes pop culture and creates civil rights. I took it upon myself to document the stories of the fathers, mothers, brothers and sisters of Gay Liberation. It's always felt like what I am supposed to do, what I need to do. Now, at 26 years old, I use the knowledge of yesterday to be combative tomorrow.
Out of the 500 interviews you've conducted—are there any that stand out in particular?
There are several who have shaped my trajectory and my understanding of myself. One of them, Bambi Lake, is the Mother of Us All. She is a hopeful and tragic chanteuse who sprung out of the counterculture hippie movement in San Francisco. She took hormones and with her natural ability, transformed culture as an out and proud trans performer. She claims her best talent is making people cry. For 35 years, she was a homeless hooker, addicted to drugs, sleeping under bridges, banned from clubs and despised by many not in the know. The whole time, she was never more than five feet from the stage.
I met her on the street when I was 18 years old—she was strung out on drugs. I saw her again the following year at Carl's Jr. at midnight. We drank coffee for hours. I have loved her with my whole heart ever since. She recently relaunched her career and performs to sold-out crowds all over San Francisco. When we drank coffee that night, it hit me, if Lazarus can make a comeback, so can Bambi Lake.
Also, Don Kilhefner. He has redirected my life more than the readers can imagine. Without him in my life, who knows where I would be? Maybe at the piers in my speedo. Don co-founded the LA LGBT Center, which is the model of Centers around the world, and the Radical Faeries a loose, international network devoted to exploring gay consciousness. He is the Most Dangerous Gay Activist Alive in America. Have you heard Episode Three of the QueerCore Podcast yet?
Is there anything we haven't asked you that you would like to share with our readers?
Visit queercorepod.com and augustnation.com and follow @queercorepod and
@thelgbtqhistoryproject on Instagram. When you are young, remember: the rest of the world is wrong, don't let anyone change you. One day you will wake up and realize that your youth is behind you even though you are still young at heart. Ideologies and labels are limiting. Don't overthink it. The universe is under no obligation to make sense to you. What does?