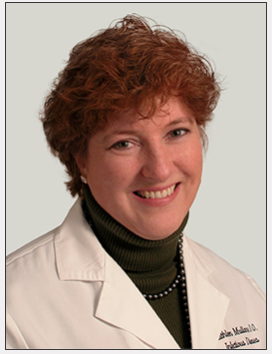 (Photo: Kathleen Mullane)
A clinical trial at the University of Chicago that treated COVID-19 patients with an HIV drug is showing promising results.
Most patients are returning home within days of treatment, reports LGBTQ Nation.
The study included 125 patients who were given daily infusions of the drug. Most of the patients were severely ill before starting treatment, but all left the hospital within a week of being given the drug.
Doctors are optimistic that Gilead Sciences' antiviral medicine Remdesivir may provide a clue about how to fight the coronavirus pandemic.
Kathleen Mullane, the infectious disease specialist leading the hospital's trials, was captured on video talking about the trial with colleagues, reports LGBTQ Nation.
"The best news is that most of our patients have already been discharged, which is great. We've only had two patients perish," she said. "We do see, when patients come in with high fevers, they do [reduce] quite quickly. We have seen people come off ventilators a day after starting therapy. So, in that realm, overall our patients have done very well."
READ MORE HERE:
https://www.lgbtqnation.com/2020/04/chicago-doctor-says-coronavirus-patients-treated-hiv-drug-done-really-well/