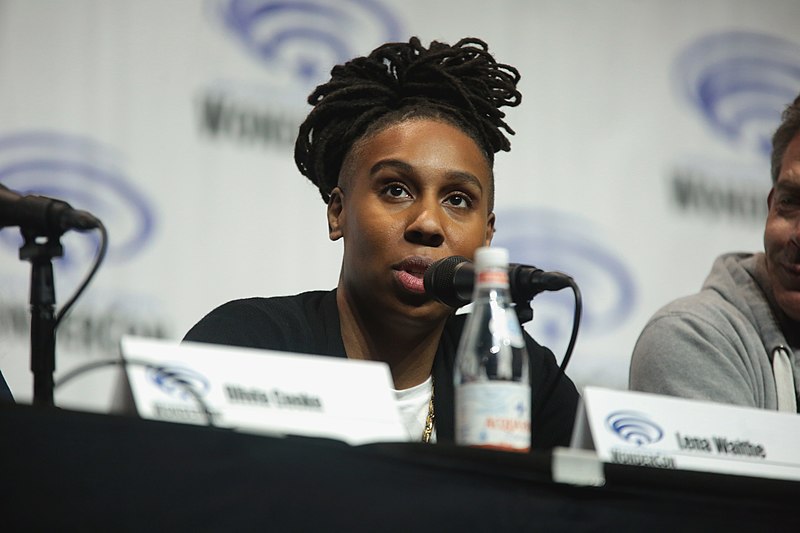 (Lena Waithe speaking at the 2018 WonderCon, for "Ready Player One", at the Anaheim Convention Center in Anaheim, California. Photo by Gage Skidmore, Wikimedia Commons)
Onward, which opens in theaters March 6, is the first Disney-Pixar movie to feature a character who self-identifies as LGBTQ, reports Yahoo! Entertainment Senior Writer Ethan Alter.
The new animated film, reports Insider, set in a mystical land of Cyclops-like creatures, elves, and dragons, includes a policewoman named Officer Specter who appears in one scene in the movie in which she references her girlfriend, according to Yahoo! Entertainment.
Officer Specter is voiced by Emmy award-winning gay screenwriter and actress Lena Waithe.
READ MORE HERE:
https://www.insider.com/onward-disney-pixar-movie-lgbtq-character-2020-2