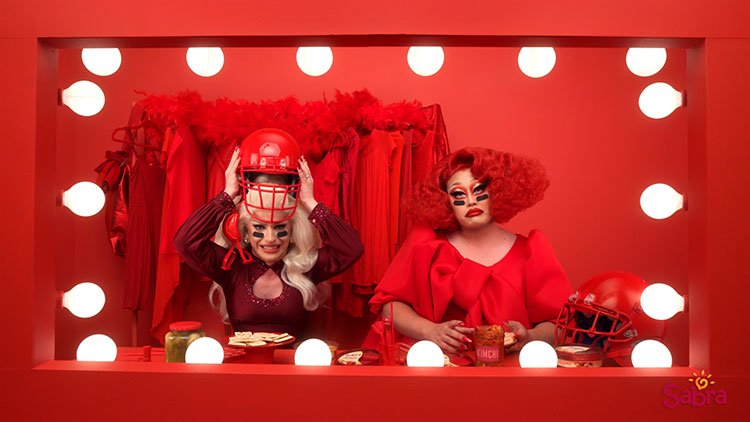 Kim Chi and Miz Cracker are making hummus her story, reports the Advocate.
The RuPaul's Drag Race alumnus will be the first drag queens to appear in a Super Bowl ad — in this case, for Sabra, a popular brand of the mashed chickpea dip.
The ad will air February 2 during the NFL's biggest event.
WATCH THE TEASER HERE: