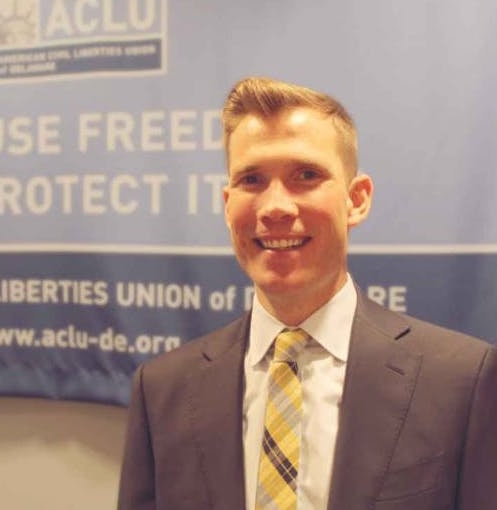 (Photo: Dwayne Bensing)
A gay lawyer says that he was fired from the Department of Education (DOE) in retaliation for blowing the whistle on how the department was violating protocol in order to move quickly against transgender rights at the request of a hate group, reports LGBTQ Nation.
Dwayne Bensing was a lawyer at the Office of Civil Rights at the DOE. Last August, he leaked several emails to the Washington Blade about a complaint filed by the SPLC designated hate group Alliance Defending Freedom (ADF).
The ADF had complained that transgender girls competing in sports put cisgender girls at a disadvantage. Since ADF misgenders transgender girls as a policy, it said that pro-trans policies were allowing boys to take over girls' sports.
An enforcement director within the Office for Civil Rights tried to get the DOE to move quickly, telling lawyers to send a letter of notification immediately before it was even clear that the DOE had jurisdiction over state sports governing bodies and lawyers were asking for a legal theory for a possible investigation, reports LGBTQ Nation.
The emails also showed that the director of the Office of Civil Rights, Ken Marcus, put pressure on lawyers to speed up.
Bensing was discovered as the source of the emails. He was disciplined for leaking the emails and eventually fired.
READ MORE HERE:
https://www.lgbtqnation.com/2020/01/gay-whistleblower-lost-job-leaking-emails-trump-admins-anti-trans-policies/