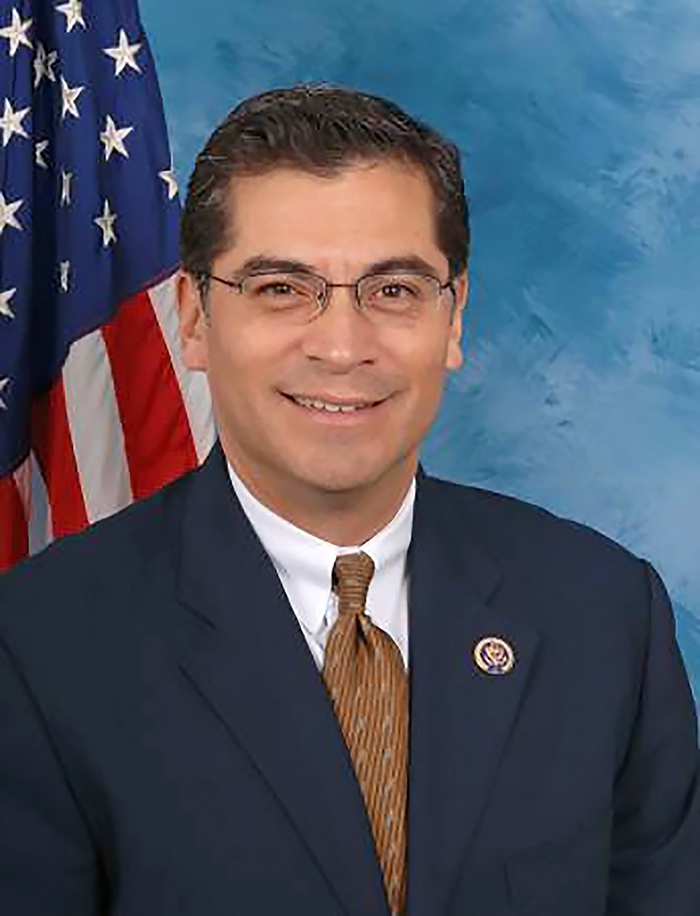 Attorney General Joins Brief Defending Trans Students
California Attorney General Xavier Becerra announced last month that the state is joining a coalition of 23 attorneys general in filing an amicus brief in support of the rights of transgender students in Grimm v. Gloucester County School Board, reported Sierra Sun Times.
The case stems from a lawsuit against a school board in Virginia over a policy requiring students to use the restroom that corresponds with their sex assigned at birth, rather than their gender identity. In the brief, the coalition notes that discrimination based on transgender status causes significant harm to students and denies them equal access to educational opportunities.
"Our schools should give every child and teenager the opportunity to thrive," said Attorney General Becerra. "Policies that stigmatize students for who they are have no place in our society or in our schools. In California, we'll keep fighting for the rights of transgender Americans across the country."
AIDS Memorial Quilt Returns To San Francisco
All 50,000 panels and 54 tons of the NAMES Project's AIDS Memorial Quilt are going to be moved from its current storage in Atlanta to San Francisco where its first panels were initially created by grieving survivors of the epidemic, reports LGBTQ Nation.
There, the quilt will remain under the permanent care of the National AIDS Memorial Grove (NAMG), a non-profit that maintains a 10-acre place of remembrance in Golden Gate Park.
"Additionally, the Library of Congress will preserve the quilt's vast archival collections in Washington, D.C.," writes The Bay Area Reporter. After transferring possession of the quilt, the NAMES Project will transfer its operations to NAMG and then cease to exist by the end of 2020.
The Quilt will eventually become part of the NAMG's "Center for Social Conscience" which will focus on the cultural impact, social justice, action and fight for human rights that arose from the AIDS epidemic. The Center itself hopes to serve as a platform for social justice.
State Capital Gets Top LGBTQ Rating
The Human Rights Campaign awarded Sacramento with 100 points, out of 100 possible, in a report on anti-discrimination policies in local government, reports the Sacramento Bee.
The Municipal Equality Index rates 506 cities across the country, examining local, county and state-level laws and policies that affect gay, bisexual and transgender people.
Cities are rated in five different categories: non-discrimination laws, municipality as employer, municipal services, law enforcement and leadership on LGBTQ equality.
California's capital fared much better than other cities in the Central Valley, including Fresno, which scored a 55 overall, and Modesto, which scored a 60.
California to Assist Trans, Non-Binary Voters
Poll workers in California will receive training on how to properly help transgender and non-binary voters, reports LGBTQ Nation.
Secretary of State Alex Padilla (D) announced a partnership with Equality California, an LGBTQ organization. Poll workers will undergo training before the state's March 3, 2020, primary elections.
The biggest part of the training will be how to respond to voters whose "gender identity, expression, or pronouns don't match their name on the voter rolls," according to a release from Padilla's office.
There will also be an information campaign to ensure that trans and non-binary voters know their rights that will include brochures, posters, and digital media ads.
SFO Flag-Raising Ceremony Honors Trans Day Of Remembrance 
SFO held its first ever transgender flag raising ceremony last month to remember all those who have been killed because of their gender identity.
In addition to lighting the front of the International Terminal and the Air Traffic Control tower in pink, white, and blue, the transgender flag was raised as a symbol of remembrance.
SFO's official flag poles are located in front of the Harvey Milk Terminal 1.