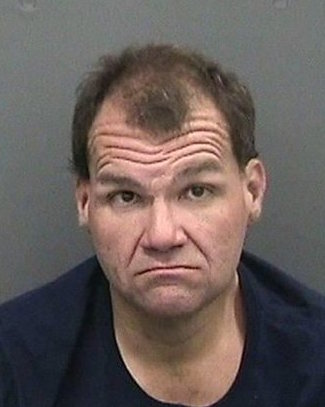 (Photo: Ralph Perkins)
A man who threatened to wipe out the gay community after being rejected on a dating app has been jailed, reports Pink News.
Ralph Perkins, 50, was arrested in Tampa, Florida after police were alerted to the threats on Tuesday.
According to police, Perkins had sent the threatening messages over a dating app after his advances were spurned.
In the message, he wrote: "I like to take a gun I like to wipe the whole gay community out in Tampa and then kill myself."
He added: "That's going to be my ultimate [Christmas] present to Tampa Florida is the annihilator the gay community before I kill myself."
READ MORE HERE:
https://www.pinknews.co.uk/2019/12/19/man-jailed-threat-take-gun-wipe-out-whole-gay-community-tampa/