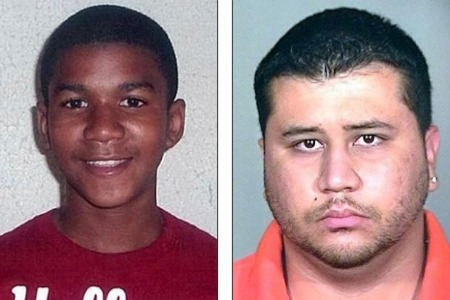 (Photo: Trayvon Martin (L) RIP, George Zimmerman)
George Zimmerman, the neighborhood watch volunteer who was acquitted in the 2012 fatal shooting of unarmed black teen Trayvon Martin, is suing Martin's family and Florida prosecutors, claiming that they engineered false evidence in the homicide trial, reports the Daily Mail.
The lawsuit to be filed Wednesday in Polk County Circuit Court seeks $100 million in civil damages for defamation, abuse of civil process and conspiracy.
It alleges that the prosecution's key witness in Zimmerman's 2013 murder trial, Rachel Jeantel, was an imposter coached by the family and their lawyers.
The lead defendant in the suit is Sybrina Fulton, Martin's mother. Fulton gained national attention as an advocate for social justice and reducing gun violence in the wake of her son's death.
READ MORE HERE:
https://www.dailymail.co.uk/news/article-7756349/George-Zimmerman-SUES-Trayvon-Martins-family-100MILLION.html?ITO=applenews