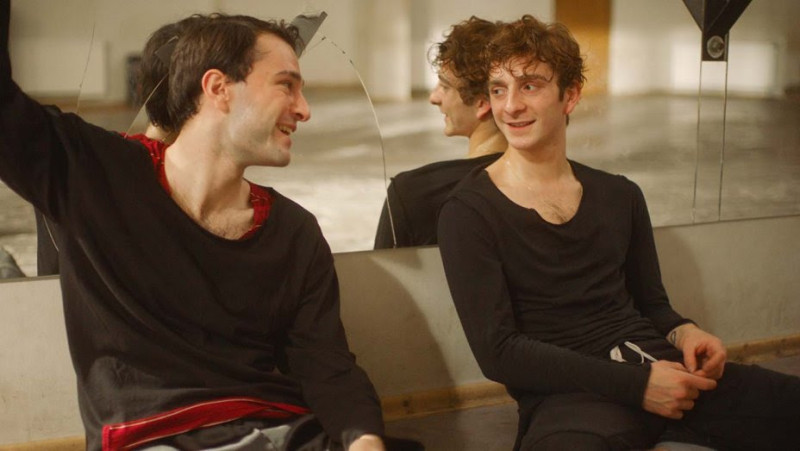 An official selection at Cannes Directors' Fortnight and Sweden's entry for Best International Film at the 92nd Academy Awards, And Then We Danced has earned much acclaim during its festival run along with some controversy in its filming locale of Georgia, where it prompted protests due to its gay themes, reports The Film Stage.
Music Box Films has now unveiled the first U.S. trailer for Levan Akin's film ahead of a stop at Sundance an February 7, 2020 release; just in time for Valentine's Day. 
Described as an electrifying and spellbinding tour-de-force, the story conveys the trials that consume young Georgian dancer Merab (Levan Gelbakhiani) and his homosexual identity places him at odds with his conservative Georgian background and the hyper-masculine tenants that pervade traditional Georgian dance. He's been training for many years to become a professional with his female dance partner Mary (Ana Javakishvili), but the arrival of a new rival Irakli (Bachi Valishvili) signifies the awakening of his long-repressed desires as his Irakli evolves from rival to become his lover. 
WATCH: