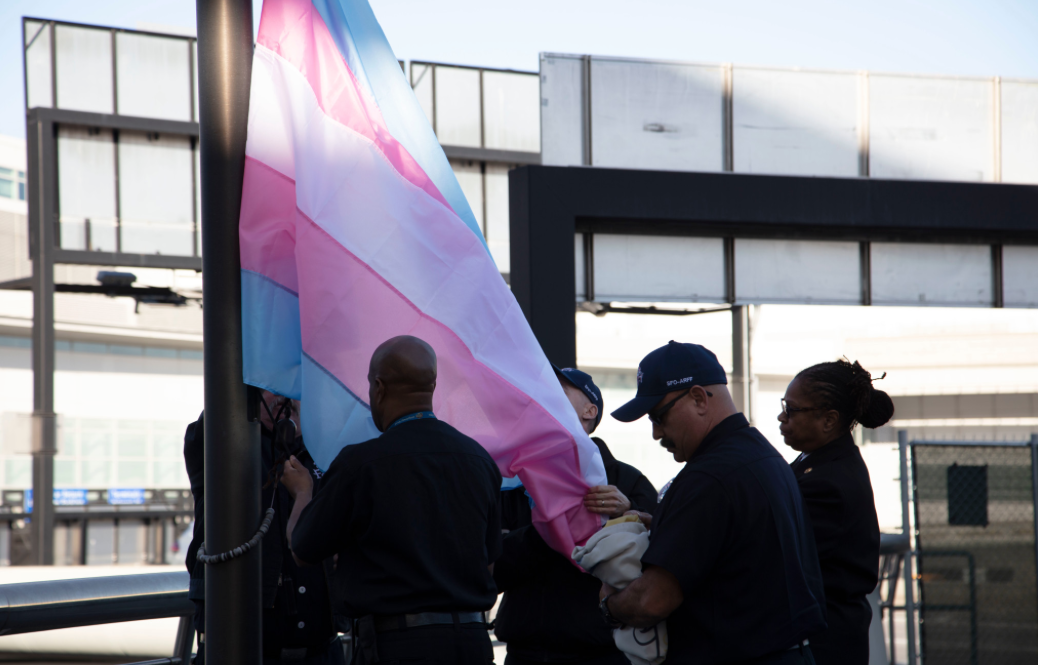 SFO held its first ever transgender flag raising ceremony today to remember all those who have been killed because of their gender identity, reports Aviation Pros.
In addition to lighting the front of the International Terminal and the Air Traffic Control tower in pink, white, and blue, the transgender flag was raised as a symbol of remembrance.
SFO's official flag poles are located in front of the Harvey Milk Terminal 1.
READ MORE HERE:
https://www.aviationpros.com/airports/airports-municipalities/press-release/21115893/san-francisco-international-airport-sfo-sfo-recognizes-20th-anniversary-of-transgender-day-of-remembrance-with-flagraising-ceremony