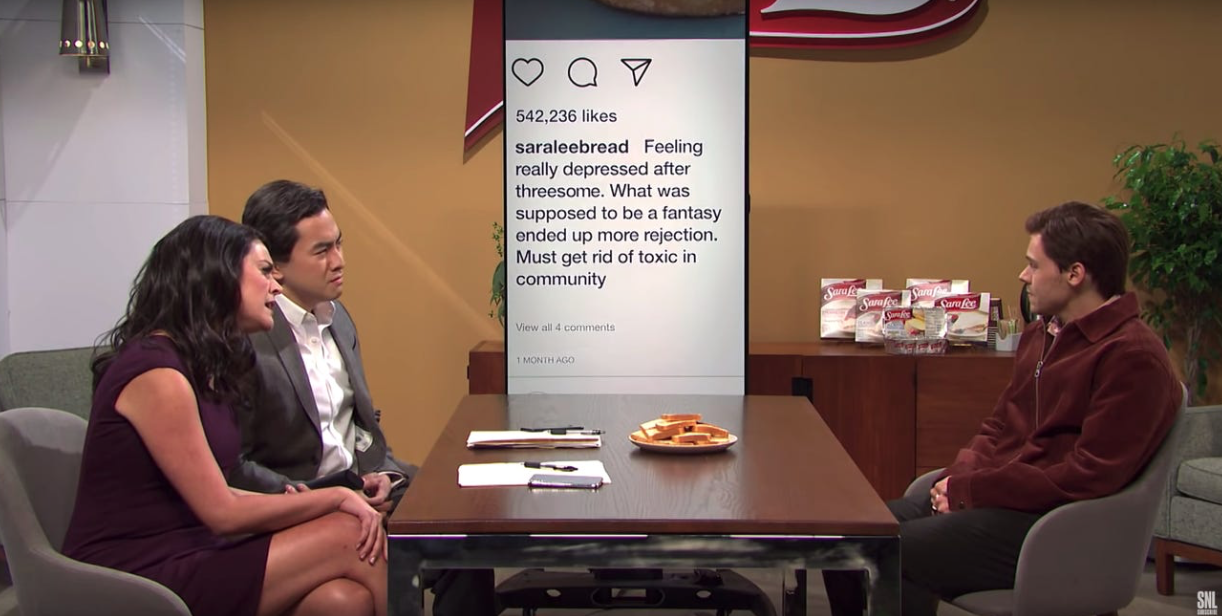 Sara Lee Bread is facing an onslaught of raunchy comments on social media after the baked-goods brand was featured on a "Saturday Night Live" skit starring Harry Styles (see skit here), reports Business Insider.
The skit involved a gay intern in charge of Sara Lee's whose personal sexually explicit account gets mixed up with the corporate account. Hilarity ensues! (Again – see skit here).
After the skit aired, thousands of sexually explicit comments flooded the company's Instagram account, as Slate first reported.
Sara Lee initially responded by hiding the comments. "SNL" writer Bowen Yang accused the company of deleting some comments as well, though the company denied this in a statement to Business Insider.
Sara Lee said it has now made all comments visible again, and that it is monitoring the account for anything that violates Instagram standards.
"We didn't know about or participate in the creation of the skit so as you can imagine, waking up to all those comments threw us for a bit of a loop," the company's statement said. "We didn't delete any comments but did temporarily hide them until we could read through and understand what happened. All comments are now visible and we will be monitoring for any that violate Instagram standards. While the explicit jokes in the skit do not align with Sara Lee Bread's brand, we know SNL pushes the envelope for laughs and are taking it all in stride."
READ MORE HERE:
https://www.businessinsider.com/sara-lee-bread-responds-snl-skit-harry-styles-2019-11