BY PAULO MURILLO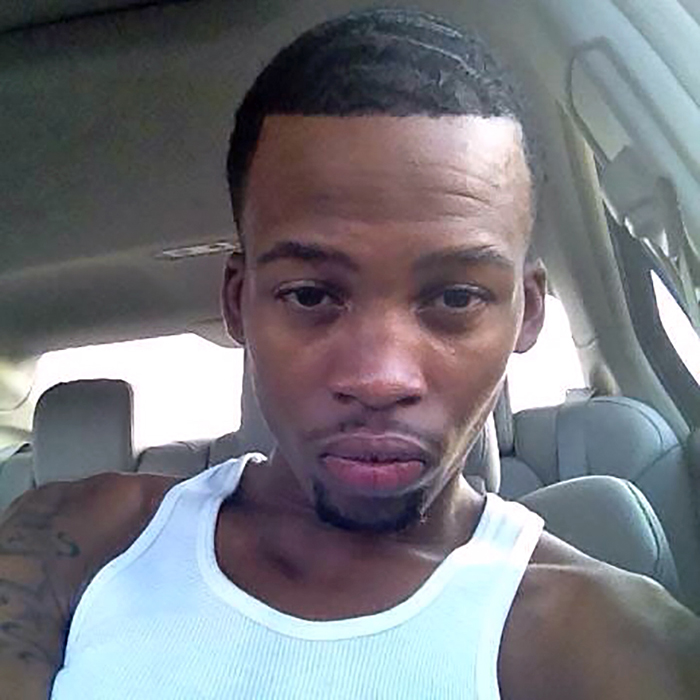 WEST HOLLYWOOD
ED BUCK ARRESTED, CHARGED WITH DEATH OF GEMMEL MOORE
Former Democratic donor and West Hollywood resident Ed Buck, was arrested last month. It took a third overdose at his West Hollywood apartment for officials to finally slap him with overdue charges. The Los Angeles Times reports that the former LGBTQ political activist was taken into custody and charged with operating a drug house and providing methamphetamine to a 37-year-old man who overdosed last month. Buck was charged with three counts of battery causing serious injury, administering methamphetamine and maintaining a drug house, according to the Los Angeles County district attorney's office. Federal prosecutors later charged him with a federal drug crime in the death of Gemmel Moore, one of two men who died of overdoses in his West Hollywood home.
SOUTH GATE
PRIDE FESTIVAL COMING TO SOUTHEAST
LOS ANGELES AREA
The City of South Gate is working to bring an LGBTQ+ Pride event to the Southeast Los Angeles area, reports ABC 7.
"Really thrilled that I am fortunate to have great neighboring colleagues that are also going to come on board and we are going to have the first-ever Southeast Pride," said Denise Diaz, Vice Mayor for the City of South Gate.
Neighboring cities are collaborating to make this happen for its LGBTQ+ residents, Diaz says, reports ABC 7.
"It's a community that has told me that needs more support in the Southeast and in South Gate," said Diaz. "They told me they have to go to Long Beach or West Hollywood to find resources, or to feel comfortable." They have also partnered up with the Latino Equality Alliance, an organization serving the Latinx LGBT community, to help plan the event.
Expect the Southeast Pride event to take place on April 2020.
SAN DIEGO
ANTI-LGBT PROTESTORS CLASH WITH COUNTER-PROTESTORS OVER DRAG QUEEN STORYTIME
MassResistance, an anti-LGBTQ group that has been staging demonstrations denouncing Drag Queen Storytime, where drag queens read to children at public libraries, staged a protest late last month outside the Chula Vista Civic Center branch library. The group held signs that read: "Stop perversion of our children" and "Protect our children." Counter-protesters carried their own signs. One read: "Choose books, not bigotry." Another read: "I'd trust a drag queen before trusting a priest."
Despite the protest, The City said the event will go on as scheduled.
PALM SPRINGS
2019 PRIDE HONORS AWARDS
Greater Palm Springs Pride honored recipients with its 2019 Pride Honors Awards at a ceremony last month. Pride Honors recognizes six individuals in their efforts to raise awareness and furthering the causes of LGBTQ+ people and their allies. Those honored were Ellen Wolf, Jennifer Jungwirth, Joyce Oldam, Lauren Nile and Tommi Rose. Ron Oden received the Lifetime Achievement Award for his active role in the community over 30 years. He made history in 2003 by becoming the first openly gay mayor elected in Palm Springs. His election also carried statewide significance as the first openly Gay African American elected to lead a California city.
WEST HOLLYWOOD
HEALTH DEPARTMENT SHUTS DOWN CLUB FOR VERMIN INFESTATION
The County of Los Angeles Department of Public Health closed down Micky's in WeHo last month. The two-story gay nightclub, was slapped with violation section number 114259.1, which is code for a vermin infestation. Infestation is defined as the presence of vermin within the food facility as evidenced by actual live bodies, fresh droppings or vomitus, urine stains, or gnaw marks, that could result in contamination to the food, equipment, packaging, or utensils. Micky's becomes the second establishment to be shut down for violation(s) of California Health and Los Angeles County Code in the past month. Tender Greens, located one block east of Micky's was closed for several days last week for the same violation.