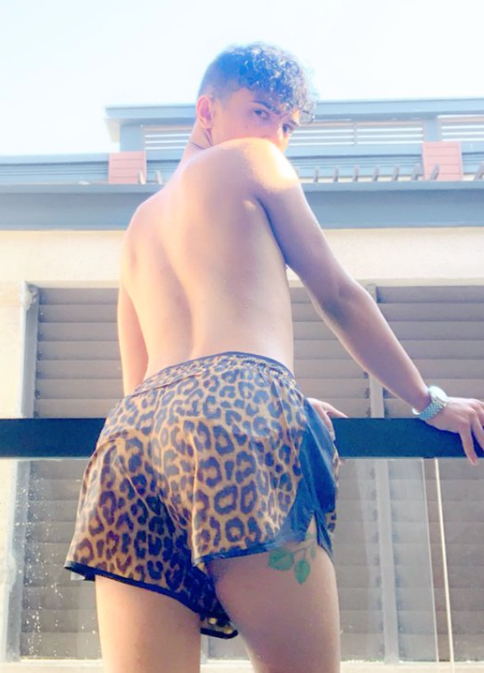 (Photo: Suhail al-Jameel)
A gay social media personality from Saudi Arabia says he is facing prison for posting a picture of himself in leopard print short shorts on Twitter, reports Insider.
Suhail al-Jameel, 23, posted a statement to his Snapchat on Sunday saying authorities had charged him with sharing nudity online, after initially detaining him for wearing shorts at the beach on October 6.
"In 2019 LGBTQ are not welcome in Saudi Arabia, you must live in secret and can't live in peace. You want tourism but you won't give us freedoms," al-Jameel, who has 170,000 Twitter followers, wrote.
"I take a photo of myself wearing shorts at the beach and I go to jail for wearing shorts. Then the police change my charges to electronic crimes for sharing photos of nudity. How am I nude if I am wearing shorts on a hot beach?"
READ MORE HERE:
https://www.insider.com/saudi-suhail-al-jameel-star-prison-short-shorts-2019-10