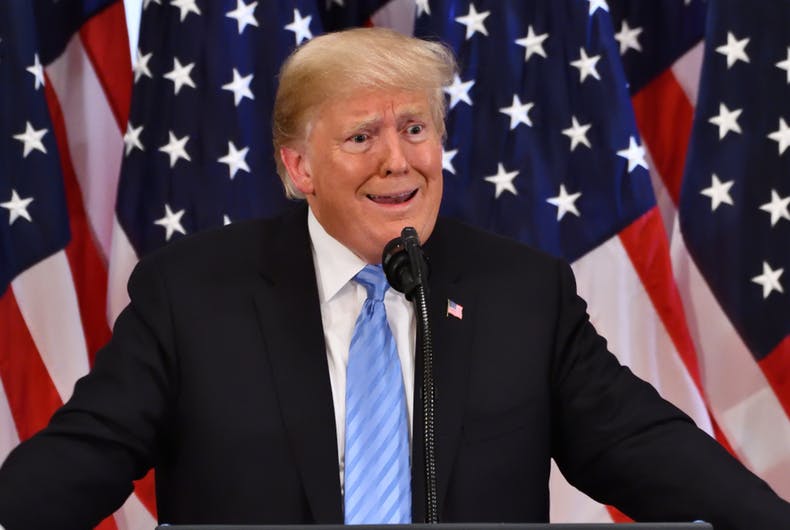 President Donald Trump lamented the nation's homelessness crisis on Tuesday ― not because so many Americans are unable to afford safe and stable housing, but rather because it's supposedly affecting the "prestige" of California cities like Los Angeles and San Francisco, reports HuffPost.
The homeless are living in "our best highways, our best streets, our best entrances to building," Trump told reporters traveling aboard Air Force One with him to a string of fundraisers in California. "People in those buildings pay tremendous taxes where they went to those locations because of the prestige."
The president, who seemed unconcerned about homeless people themselves, said "we'll be doing something about it," but did not elaborate (shocker!).
California Sen. Kamala Harris (D) issued a statement saying that the country's homelessness crisis has "several causes," pointing to racial inequality and rising housing costs.
However, she added "if the administration is serious about addressing this issue, they would not be pushing for $9.6 billion in cuts to critical Federal housing programs." 
"Finding solutions to homelessness should not be partisan," Sherilyn Adams, executive director of San Francisco homeless shelter Larkin Street Youth Services, told HuffPost last week. "However, as this country's affordability crisis has skyrocketed, President Trump has proposed slashing billions of dollars in affordable housing programs that support our most vulnerable residents."
READ MORE HERE:
https://www.huffpost.com/entry/trump-california-homeless-prestige_n_5d813ef4e4b05f8fb6eef4de